Drifting fog
Brouillard qui dérive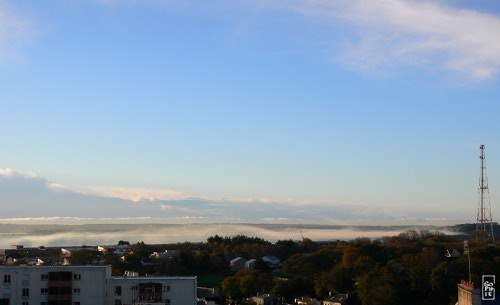 A layer of fog drifts above the shore of Brest harbour.
Un banc de brouillard dérive au-dessus de la côte de la rade de Brest.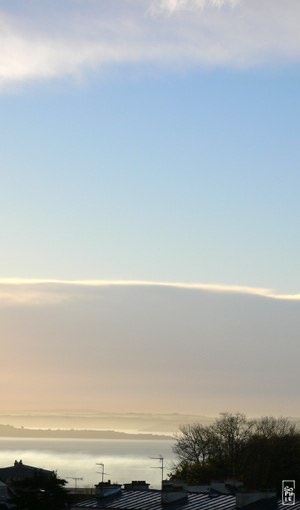 It delineates the Plougastel peninsula, making it and the shore behind it look like a chinese painting, with depth indicated by shades of fog colour.
Il souligne la presqu'île de Plougastel, la faisant ressembler ainsi que la côte derrière elle à une peinture chinoise, où la profondeur est indiquée par des variations de ton du brouillard.
Brest, Finistère, France—11/2010