Snow
Neige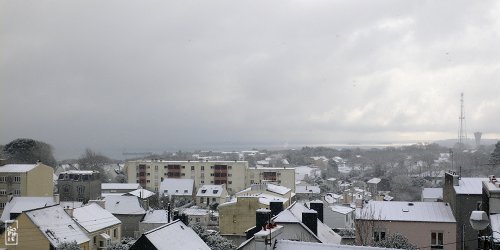 It seldom snows in Brest, so it's quite an event when this happens.
Il neige rarement à Brest, c'est plutôt un événement quand ça arrive.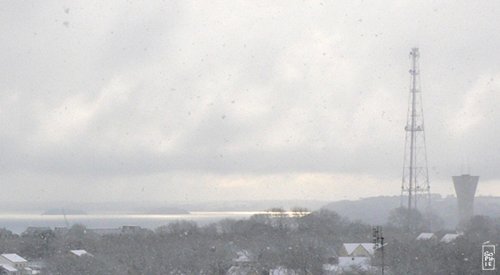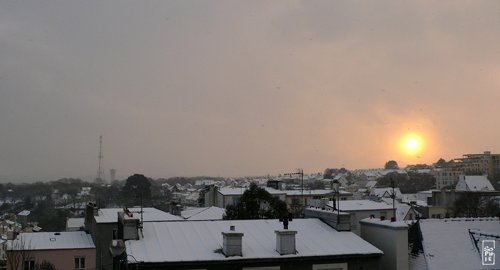 Most of the time, the snow quickly turns into slush, but this time it lasted for a day! The sun set on white roofs.
La plupart du temps, la neige se transforme très vite en boue, mais cette fois-ci elle a tenu une journée ! Le soleil s'est couché au-dessus des toits blancs.
Brest, Finistère, France—01/2010