Dark clouds and light
Nuages sombres et lumière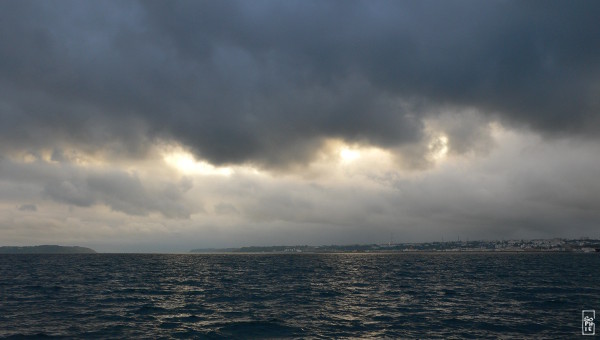 As we leave Brest in the evening for a week-end cruise, impressive dark clouds are above the harbour, pierced by light further away from us. As we get close to the Goulet, a line of light delineates the coast below the city.
En quittant Brest un soir pour une croisière d'un week-end, des nuages noirs impressionnants surplombent la rade, percés par la lumière un peu en avant de nous. Quand nous nous rapprochons du Goulet, une ligne de lumière souligne la côte sous la ville.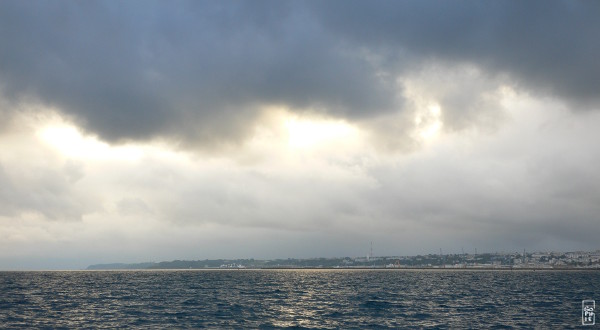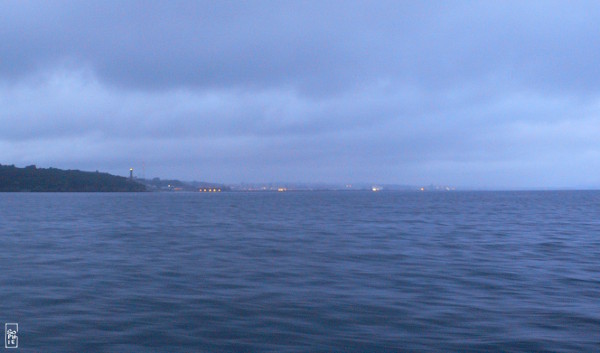 Once we are in the Goulet, I turn back to get a glimpse of the city lights as night descends, with the light of the Portzic lighthouse on the left.
Une fois dans le Goulet, je me retourne pour apercevoir les lumières de la ville alors que la nuit tombe, avec celle du phare du Portzic à gauche.
Brest, Finistère, France—08/2013