La Cancalaise
La Cancalaise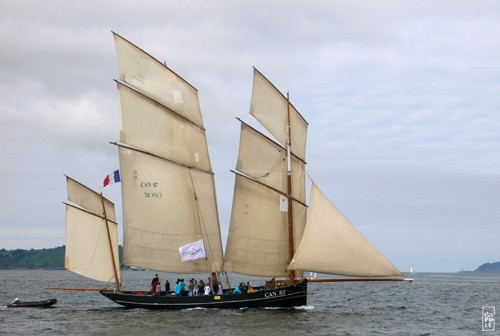 La Cancalaise is a bisquine fishing boat from Cancale. The rigging of bisquines is unique, under full sail they carry as much surface compared to their length as clippers did (450 m2 for a 18.10m hull). I love their silhouette.
La Cancalaise est une bisquine, bateau de pêche de Cancale. Le gréement des bisquines est unique, avec toute leur toile elles ont un rapport entre surface de voile et coque proche de celui des clippers (450 m2 pour une coque de 18,10m). J'adore leur silhouette.
Desktop wallpaper—Fond d'écran :
480×320 960×640 800×480 640×480800×6001024×7681152×8641280×9601280×10241600×12001024×6001280×7681280×8001366×7681440×9001680×10501920×10801920×12002560×14402560×16002880×1800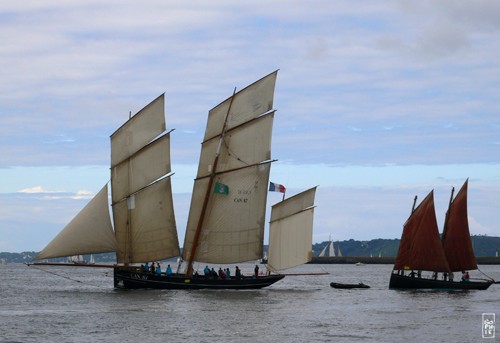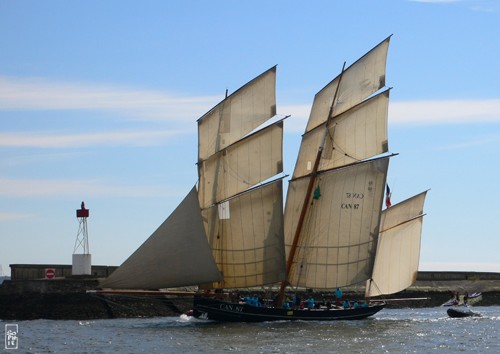 Two bisquines were recreated in the 90s, La Cancalaise, and La Granvillaise from Granville, on which I've sailed twice. Unfortunately La Granvillaise wasn't in Brest, a fungus has been discovered in its wood and most of the boat needs repairs. Sigh. I hope they get help and money to get it back on the water.
Deux bisquines ont été recréées dans les années 90, La Cancalaise, et La Granvillaise de Granville, à bord de laquelle j'ai navigué deux fois. Malheureusement La Granvillaise n'était pas à Brest, un champignon a été découvert dans son bois et une grande partie du bateau doit être réparée. Soupir. J'espère qu'ils vont avoir de l'aide et des fonds pour la remettre à l'eau.
La Cancalaise website - La Granvillaise website.
Site de La Cancalaise - Site de La Granvillaise.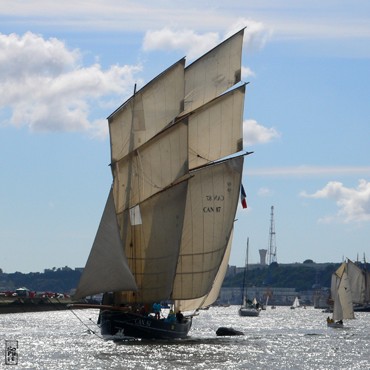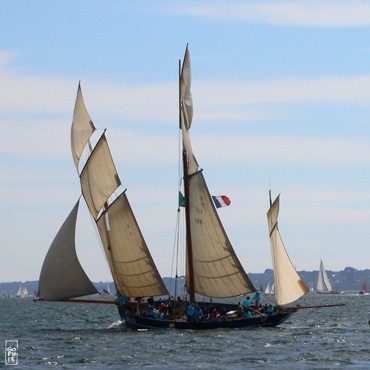 Brest, Finistère, France—07/2008