Notre-Dame de Rumengol

sailing in

Brest

harbour
Notre-Dame de Rumengol naviguant en rade de Brest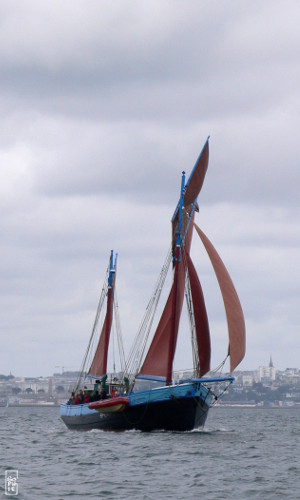 We get away from Brest and go south towards Plougastel peninsula.
Nous nous éloignons de Brest et allons au sud vers la presqu'île de Plougastel.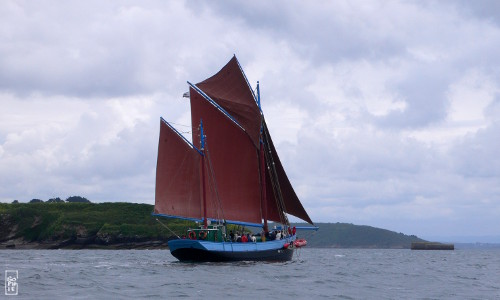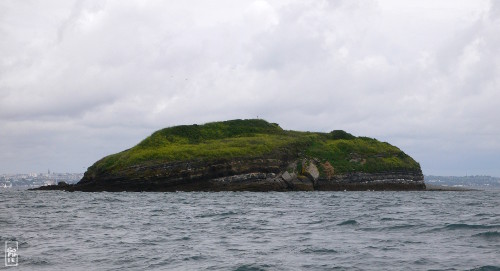 We get to Armorique head and go between it and Ronde (round) island. This island was used as a lime quarry and a substantial part of it was destroyed before exploitation stopped.
Nous arrivons à la pointe de l'Armorique et passons entre la pointe et l'île Ronde. Cette île a été exploitée comme carrière pour la chaux et une bonne part de l'île a été détruite avant que l'exploitation ne cesse.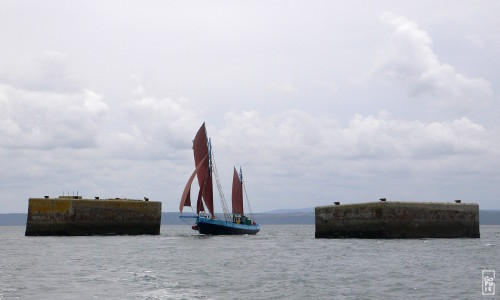 As we turn back, Notre-Dame de Rumengol goes between two big concrete dolphins called Ducs d'Albe near Ronde island. Her captain loves this passage. Then we head back to Brest.
Comme nous faisons demi-tour, Notre-Dame de Rumengol passe entre les Ducs d'Albe près de l'île Ronde. Son capitaine aime ce passage. Et puis nous rentrons vers Brest.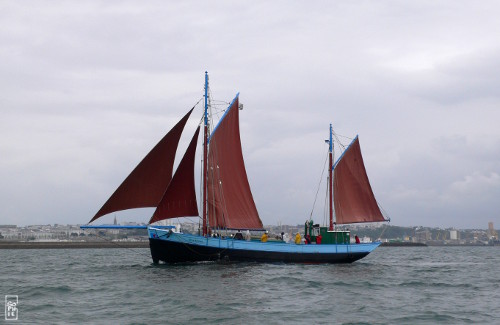 Notre-Dame de Rumengol website.
Site de Notre-Dame de Rumengol.
Brest, Finistère, France—06/2012