Big & Small Bé
Grand & Petit Bé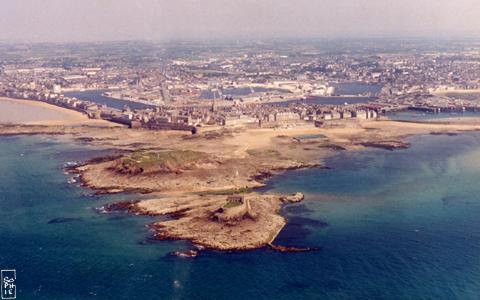 On the smallest Bé, in the foreground, is a fort.
On the biggest (which is linked to the city at low tide) is Châteaubriand's grave, facing the sea and not the city, a very romantic place of rest.
Sur le petit Bé, au premier plan, se trouve un fort.
Sur le grand (qui paraît lié à la ville à marée basse), c'est la tombe de Châteaubriand, face à la mer et dos à la ville, un lieu d'éternel repos romantique.
Saint-Malo, Ille-et-Vilaine, France—05/1997