Trip to the
Sept-Îles
Visite aux Sept-Îles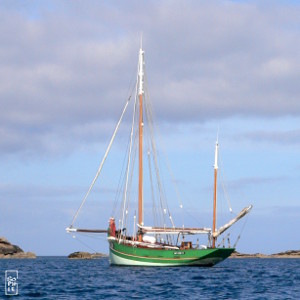 The old gaffer replica Sant C'hireg allows for a very pleasant day trip to the Sept-Îles and its bird reserve.
La copie de vieux gréement Sant C'hireg permet une balade très agréable sur une journée aux Sept-Îles et sa réserve ornithologique.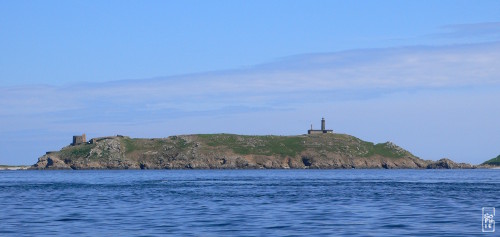 We first approach Jentilez (Monks) island, the only island you can land on, with a lighthouse on top; then go along Bonno island.
Nous commençons par nous approcher de l'île Jentilez (aux Moines), la seule île où on peut débarquer, avec un phare au sommet ; puis passons le long de l'île Bonno.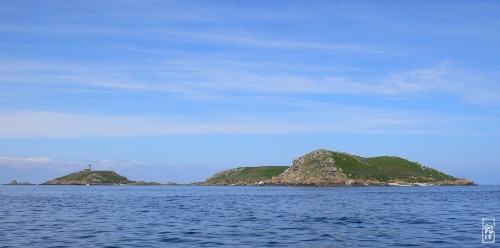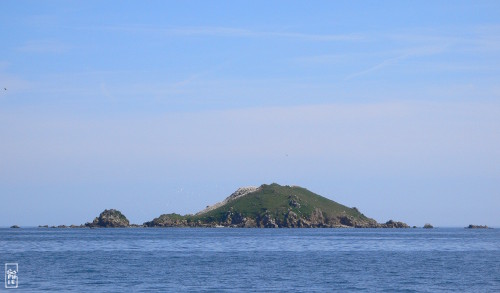 Then going on east, we get close to Riouzig island, and see that part of its summit is white: it's the gannet colony, most of it facing the sea rather than land.
Puis en continuant vert l'est nous nous rapprochons de l'île Riouzig, et nous voyons qu'une partie de son sommet est blanche : c'est la colonie de fous de Bassan, dont la plus grosse part fait face à la mer et non pas au continent.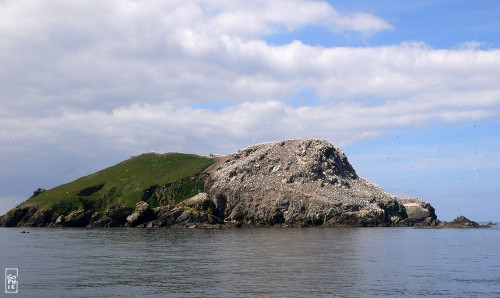 Sant C'hireg website.
Site de Sant C'hireg.
Ploumanac'h, Côtes-d'Armor, France—05/2012