Outside walls
Murs extérieurs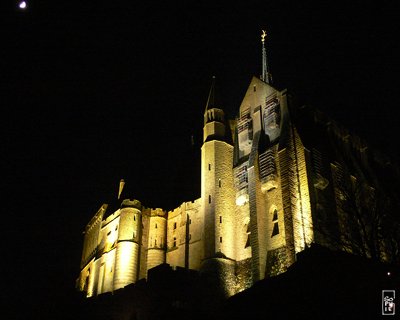 Seen from the street that goes up to the abbey entrance, the walls of the abbey seem like defensive walls.
Vus de la rue qui monte à l'entrée de l'abbaye, les murs de l'abbaye ressemblent à des remparts.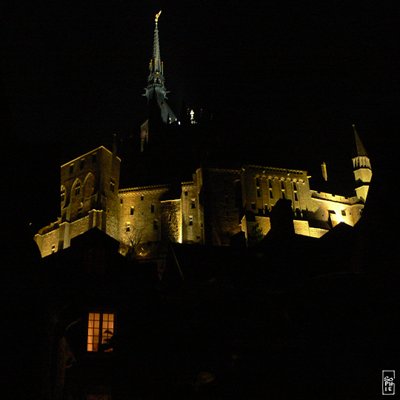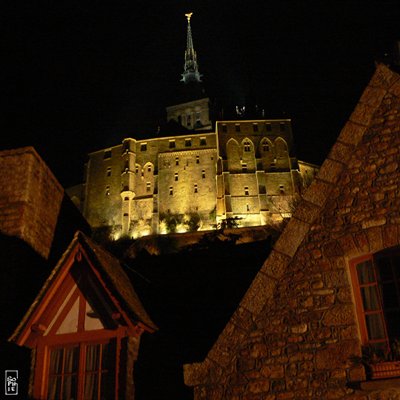 In the foreground, the facades of the shops and hotels lining the street.
Au premier plan, les façades des magasins et hôtels qui jalonnent la rue.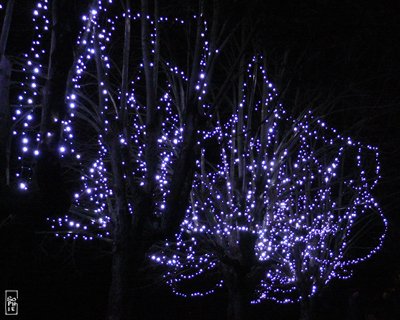 In a small garden above the sea or sand, the bare trees are lit up with garlands of blue lights.
Dans un petit jardin dominant la mer ou le sable, les arbres dénudés sont illuminés de guirlandes de lumières bleues.
Mont Saint-Michel, Manche, France—01/2009