Guy Fawkes staircase
Guy Fawkes

sur un escalier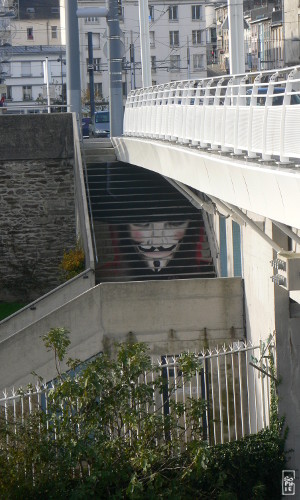 Alerted by Santadenn, I check under Recouvrance bridge as I cross it back towards the right bank. Street artist ZAG has painted a Guy Fawkes face graffiti on a staircase. It's visible from the southern walkway of the bridge.
Alertée par Santadenn, je regarde sous le pont de Recouvrance en le traversant vers la rive droite. L'artiste ZAG a peint un graph de visage de Guy Fawkes sur un escalier. Il est visible de la passerelle sud du pont.
It's carefully crafted, you can't see anything when you're up the stairs.
Il est peint discrètement, on ne voit rien du haut des escaliers.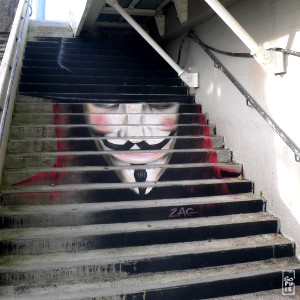 But once down the stairs, the anamorphosed face painted on each riser is revealed.
Mais une fois en bas des escaliers, le visage en anamorphose peint sur chaque contremarche apparaît.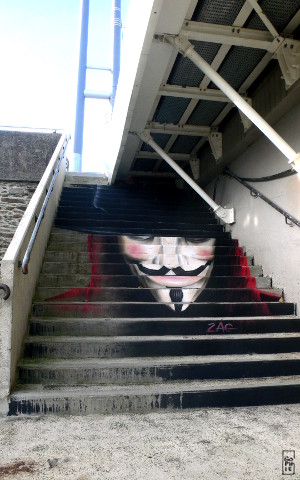 Brest, Finistère, France—11/2013