Stenciled creepy-crawlies
Bébêtes au pochoir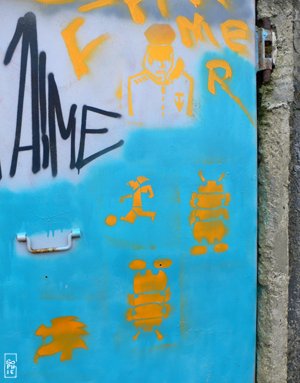 Orange stencils on the blue metallic door of a bunker, on the Sainte-Marguerite beach.
Des pochoirs oranges sur la porte métallique bleue d'un bunker, sur la plage de Sainte-Marguerite.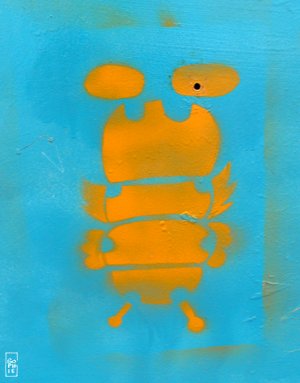 One of the stencils is a funny creepy-crawly, painted over a small hole that makes it appear to blink.
L'un des pochoirs est une bébête rigolote, peinte au-dessus d'un petit trou qui donne l'impression qu'elle cligne de l'œil.
Landéda, Finistère, France—01/2008