Waders, ducks & goose
Limicoles, canards & oie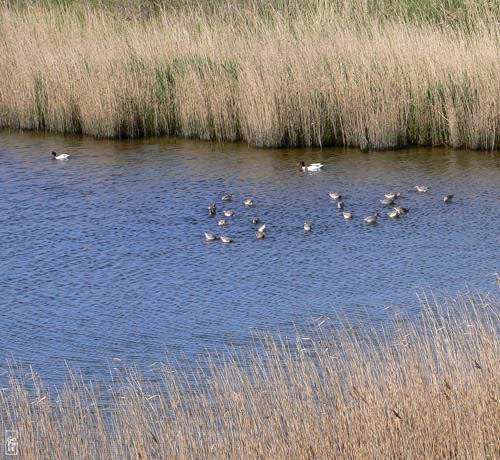 The Curnic pond and the reserve around it are a haven for birds, both migratory and resident. Above, a couple of common shelducks float among waders.
L'étang du Curnic et la réserve qui l'entoure sont un refuge pour les oiseaux, qu'ils soient migrateurs ou résidants. Ci-dessus, deux tadornes de belon flottent parmi les limicoles.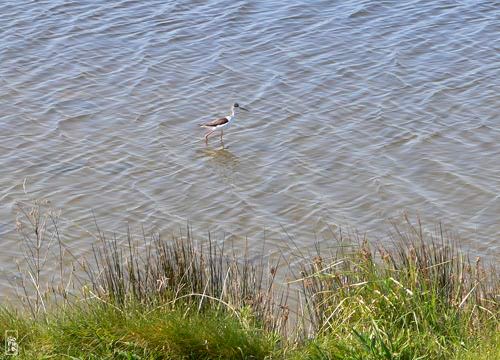 A delicate and elegant black-winged stilt hunts in the water, it was a rather rare sight around here, but seems to be getting more usual as its territory expands northwards.
Une échasse blanche gracile et élégante chasse dans l'eau, c'était un visiteur plutôt rare par ici, mais il semble qu'elle soit plus fréquente car son territoire remonte vers le nord.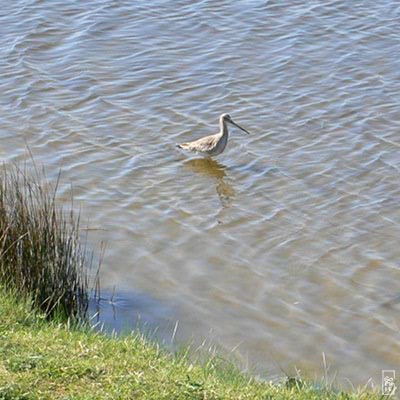 Another wader is close, I thought it was a common greenshank but its beak is really long. The colours might be close to that of a black-tailed godwit in winter plumage, but the photo is not good enough to tell…
Un autre limicole est tout près, je croyais que c'était un chevalier aboyeur mais son bec est vraiment long. Les couleurs sont peut-être celles d'une barge à queue noire en plumage d'hiver, mais la photo n'est pas assez bonne pour donner beaucoup d'informations…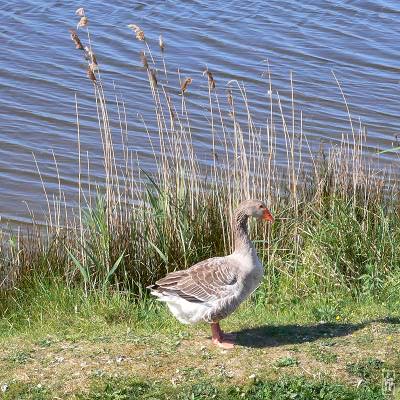 On the bank, just besides the road, a greylag goose is unfazed by passing cars. I guess it's a domesticated goose who found freedom rather than a migratory bird.
Sur la berge, juste à côté de la route, une oie grise reste impassible face aux voitures qui passent. Je suppose que c'est une oie domestique qui a retrouvé la liberté plutôt qu'un oiseau migrateur.
Guissény, Finistère, France—04/2011