Flowers in bloom
Fleurs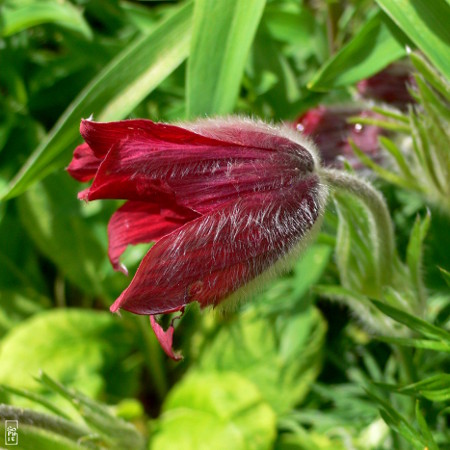 Basking in the sun, a dark red flower is still closed, displaying white hairs on the outside of its petals.
Baignée de soleil, une fleur rouge foncé est encore fermée, avec des poils blancs à l'extérieur de ses pétales.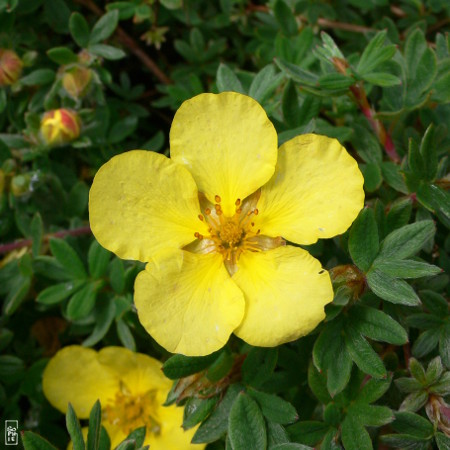 Little yellow flowers display 5 very regular petals.
De petites fleurs jaunes à 5 pétales très réguliers.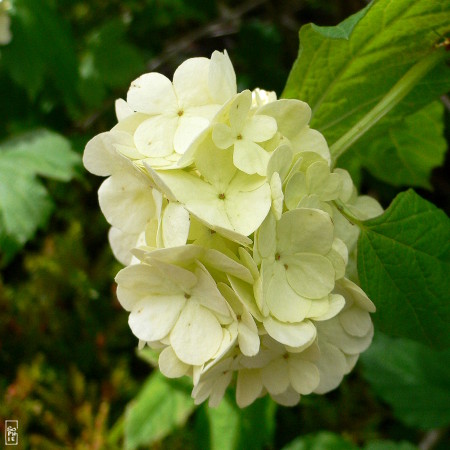 White hydrangeas have a green tinge to their flowers.
Les hortensias blancs ont une teinte un peu verte dans les fleurs.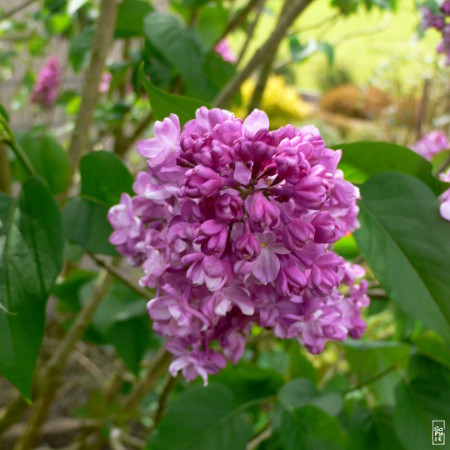 Pink common lilac is also in bloom, emitting a gorgeous smell.
Le lilas rose est aussi en fleur, avec en plus une odeur superbe.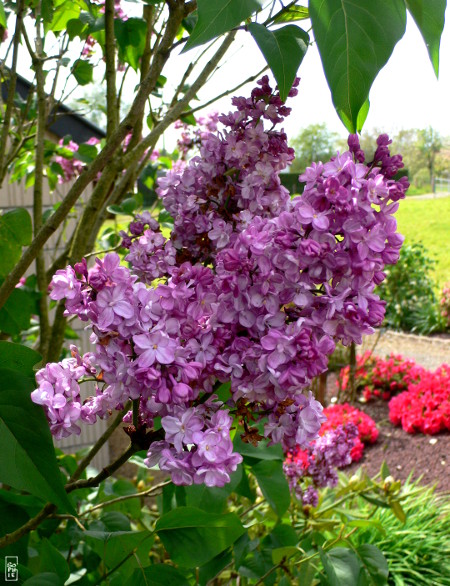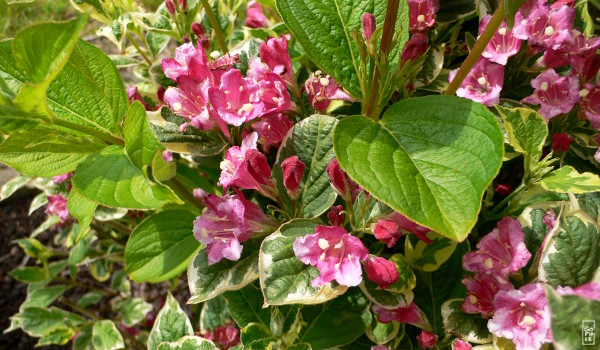 Flowers with petals going from red to white look like watercolours, while a nearby bed features perfect little white flowers with 6 petals.
Des fleurs avec des pétales du rouge au blanc ressemblent à une aquarelle, alors que dans un parterre voisin on trouve de parfaites petites fleurs blanches à 6 pétales.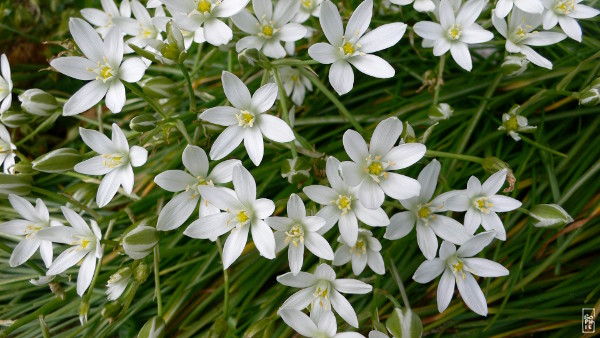 La Colombe, Manche, France—05/2014