Sinagots

in the

Morbihan

gulf 3
Sinagots dans le golfe du
Morbihan

3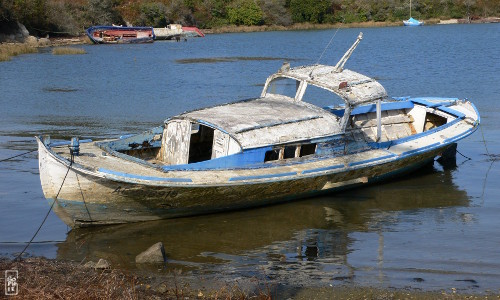 During lunch break, we explored Île aux Moines, a big island in the gulf, where the Guip shipyard started (it has now expanded in Brest). A few old boats await a possible refurbishing, their wood ages in the sun and under rain.
Pendant la pause de midi, nous avons exploré l'Île aux Moines, une grande île du golfe, où le chantier du Guip a commencé (il s'est agrandi à Brest). Quelques vieux bateaux attendent une possible réfection, leur bois vieillit au soleil et sous la pluie.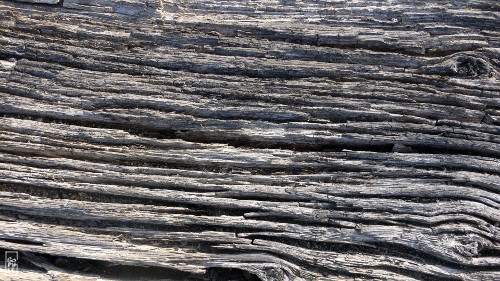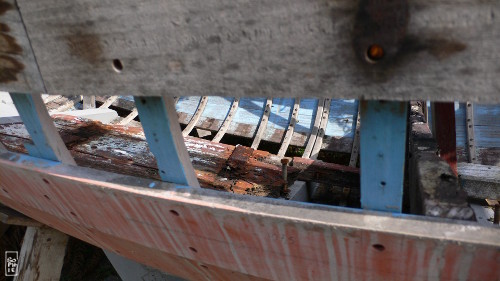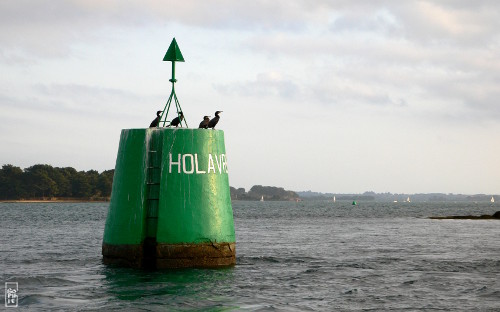 As we headed back to Séné harbour, european shags on a green channel buoy were taking advantage of the last sun rays.
En rentrant vers le port de Séné, des cormorans sur une bouée de chenal verte profitaient des dernier rayons du soleil.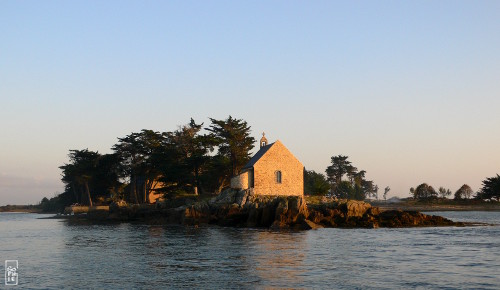 We sailed close to Boëdic island, a private island recently refurbished, as the setting sun illuminated its chapel walls in warm tones.
Nous avons navigué près de l'île de Boëdic, une île privée récemment rénovée, le soleil couchant illuminait les murs de la chapelle de tons chauds.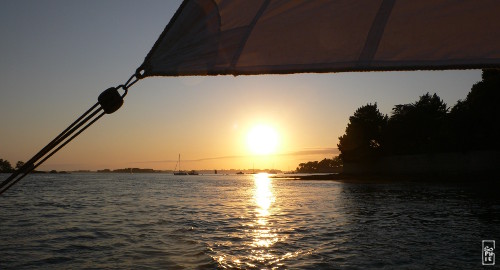 The sunset was really gorgeous, and its light shone on the pink house at the entrance of Séné harbour.
Le coucher de soleil a été superbe, et sa lumière a fait briller les murs de la maison rose à l'entrée du port de Séné.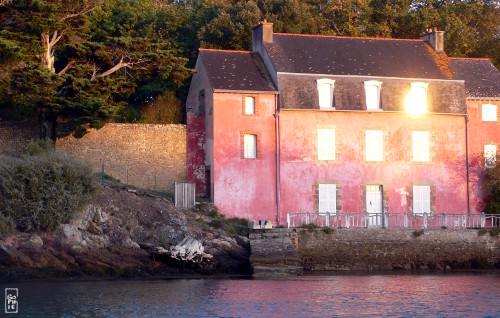 Les amis du sinagot website.
Site de Les amis du sinagot.
Golfe du Morbihan, France—10/2011