Casa Batlló

terrace
Terrasse de la
Casa Batlló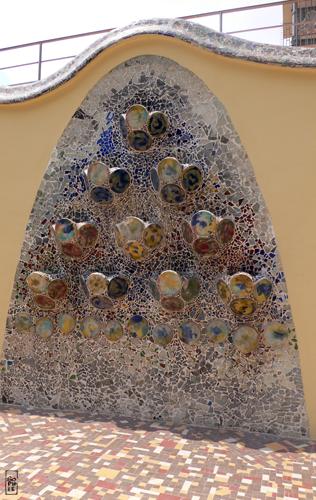 The wall of the first floor terrace includes flower containers lined with colourful broken ceramics.
Le mur de la terrasse du premier étage comprend des jardinières recouvertes de céramique brisée de toutes les couleurs.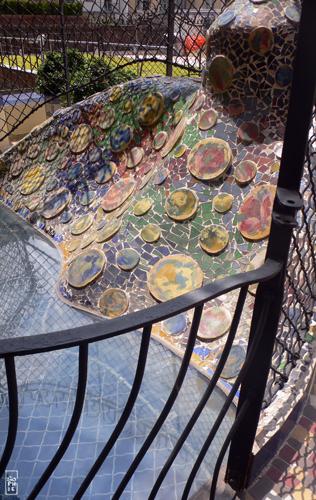 On both sides of the door, light wells open on the ground floor spaces, and are also decorated with ceramics.
Des deux côtés de la porte, des puits de lumière s'ouvrent sur les espaces du rez-de-chaussée, et sont également décorés de céramique.
Barcelona, Catalonia, Spain 06/2007