Casa Batlló

stairwell
Cage d'escalier de la
Casa Batlló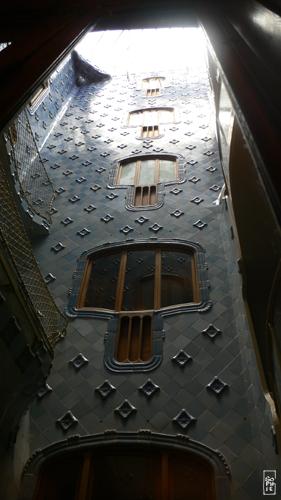 The stairwell of the neighbours, allowing access to the upper flats, is tiled in ceramics in a gradient from white at the bottom to deep blue at the top, to get a uniform colour as the light dims towards the bottom. The windows get bigger towards the bottom to catch as much light.
La cage d'escalier des voisins, qui donne accès aux appartements du dessus, est carrelée de céramique en dégradé du blanc en bas au bleu foncé en haut, pour obtenir une couleur uniforme quand la lumière diminue en descendant. Les fenêtres sont de plus en plus grandes vers le bas, pour attraper la même quantité de lumière.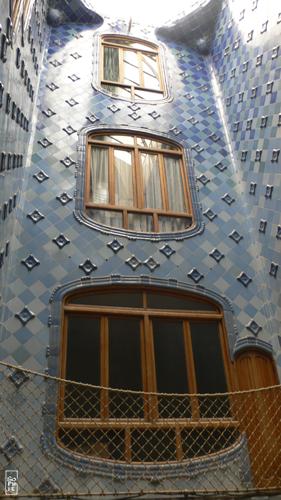 The tiles are arranged on a diamond motive, with embossed tiles every 3 unit and on the balcony ledges. Window frames are also embossed.
Les carreaux suivent un motif en losange, avec des carreaux en relief tous les 3 unités et sur les rebords de balcons. Les encadrements de fenêtres sont aussi en relief.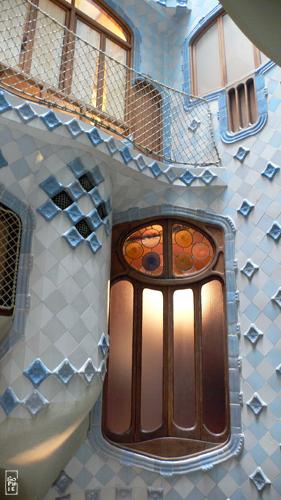 Barcelona, Catalonia, Spain 06/2007