Casa Batlló

woodwork
Menuiseries de la
Casa Batlló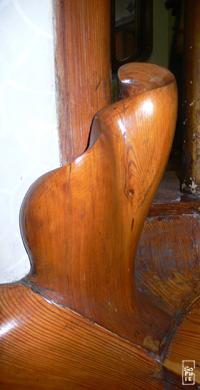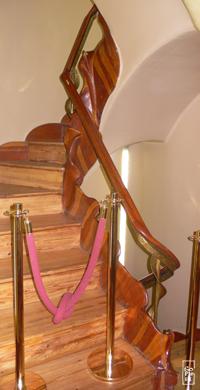 The woodwork in the Casa Batlló is all curves, like in the staircases.
Les menuiseries de la Casa Batlló sont toutes en courbes, par exemple dans les escaliers.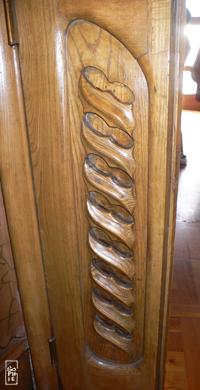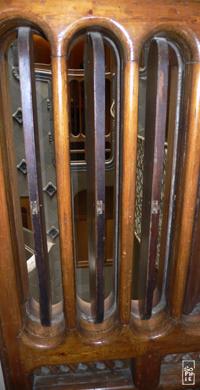 Throughout the building, door and window frames include sliding or rotating panels, to allow to adjust ventilation.
Dans tout le bâtiment, les encadrements de portes et de fenêtres comprennent des panneaux coulissants ou pivotants, pour permettre de régler l'aération.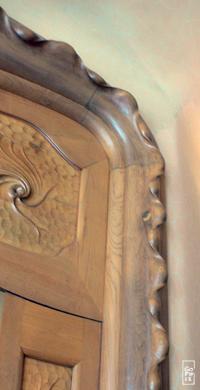 Wood is cut or sculpted to create the free forms and curves of Modernismo.
Le bois est découpé ou sculpté pour créer les formes libres et les courbes du Modernismo.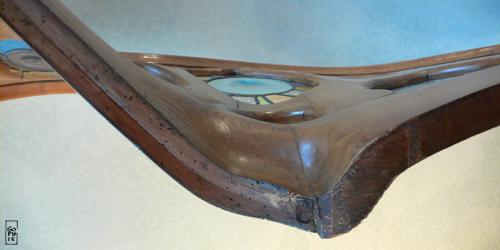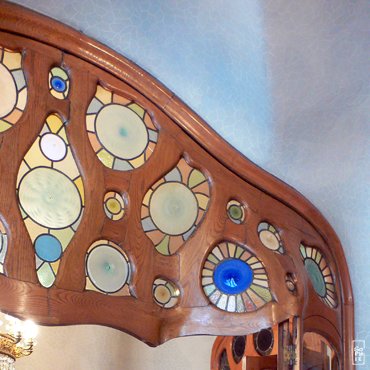 Barcelona, Catalonia, Spain 06/2007