Ceramic roof in Park
Güell
Toit de céramique du Parc
Güell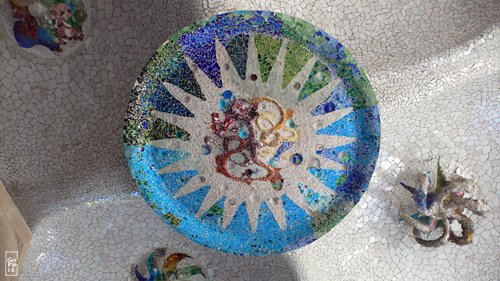 The multi-coloured medallions replacing some columns are very beautiful, made of a mosaic of ceramic shards.
Les médaillons multicolores qui remplacent certaines colonnes sont très beaux, et sont recouverts d'une mosaïque de fragments de céramique.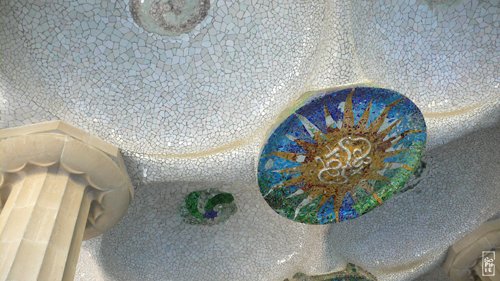 The cavities in the roofs each have different compositions at the center, some flat and some volumetric. Some clearly use broken tableware like plates or saucers.
Les cavités circulaires ont toutes une composition différente en leur centre, certaines sont plates et d'autres en volume. Certaines utilisent clairement de la vaisselle cassée, comme des assiettes ou des soucoupes.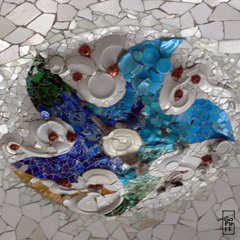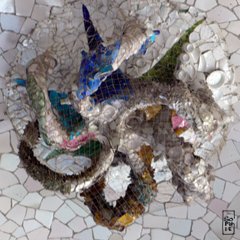 Barcelona, Catalonia, Spain 06/2007