Sagrada Família

nave
Nef de la
Sagrada Família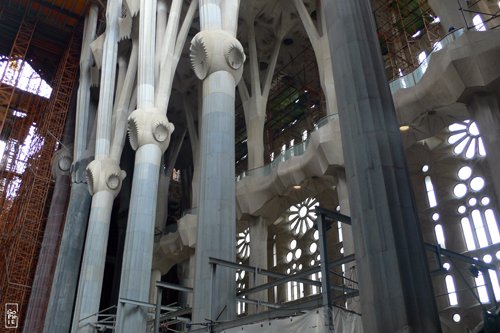 The nave is 3 units wide with 2 additional aisles.
La nef fait 3 unités de large, avec 2 collatéraux en plus.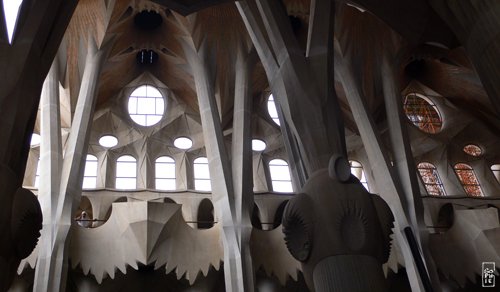 The aisles support a slope with benches, and these slopes are rimmed with glass balconies and dentate concrete elements.
Les collatéraux supportent des gradins, qui sont bordés de balcons en verre et d'éléments de béton dentelé.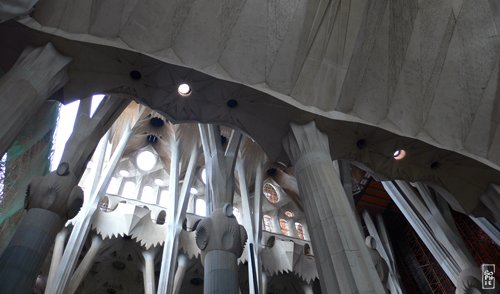 Under the aisles the roof shows the same slope and its concrete is textured with star-shapes.
Sous les collatéraux le toit a la même pente et son béton est texturé de formes en étoile.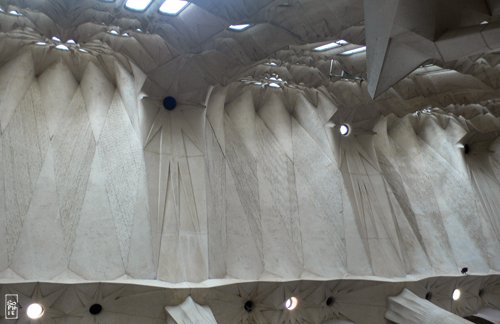 Barcelona, Catalonia, Spain 06/2007