Sagrada Família

pinnacles
Pinnacles de la
Sagrada Família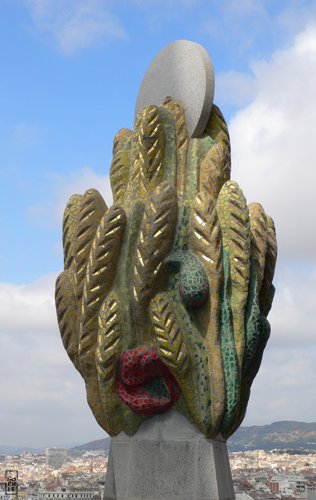 The columns of the nave are capped with mosaic pinnacles with religious symbols.
Les colonnes de la nef sont coiffées de pinnacles en mosaïque représentant des symboles religieux.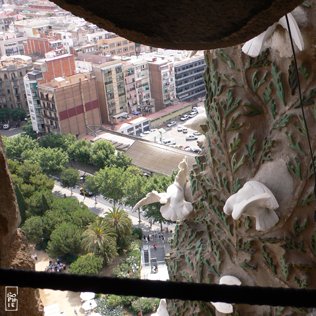 In the middle of the Nativity facade towers, the top of the main entrance porch is lined with green vegetal sculptures and white sculpted pigeons. The pinnacle is a red cross.
Au milieu des tours de la façade de la Nativité, le haut du porche principal est recouvert de sculptures végétales vertes et de pigeons blanc sculptés. Le pinnacle est une croix rouge.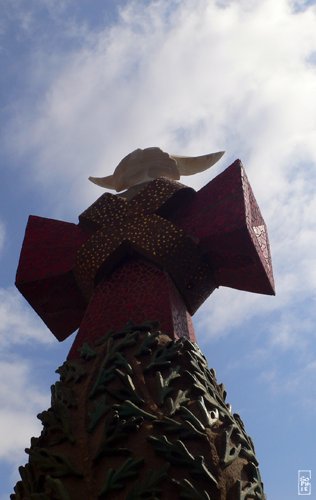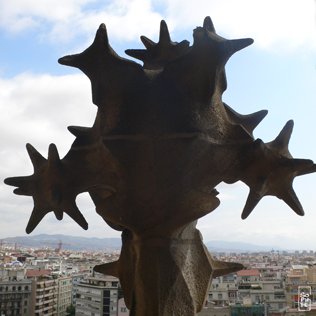 Barcelona, Catalonia, Spain 06/2007