Sant Pau del Camp

church
Église de
Sant Pau del Camp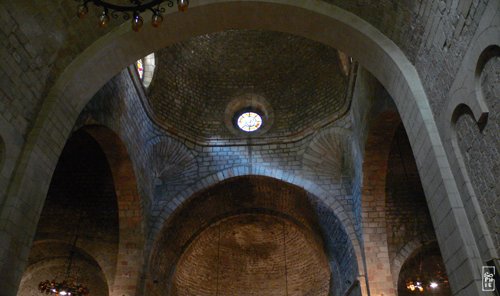 The church has a simple romanesque style, with a short nave, without openings, so that it is pretty dark and quite cool, even during hot days. The light enters through oculi : 4 situated in the dome above the choir, 3 on the facade above the porch.
L'église a un style roman simple, avec une nef courte, sans ouvertures, de telle façon qu'il y fait assez sombre et frais, même les jours chauds. La lumière entre par des oculi : 4 situés dans le dôme au-dessus du chœur, 3 sur la façade au-dessus du porche.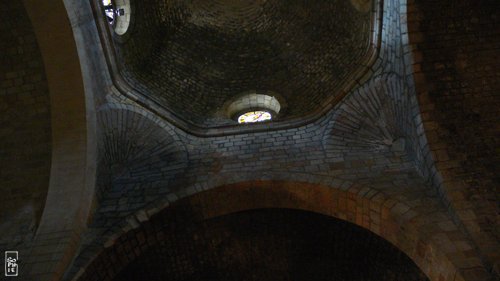 4 conch-like elements transform the square base into an octagonal on which the dome rests.
4 trompes transforment la base carrée en octogone sur lequel le dôme repose.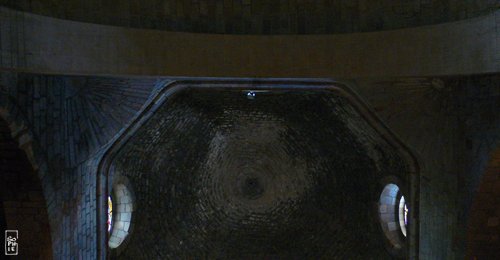 Barcelona, Catalonia, Spain 06/2007