Layer of fog
Couche de brouillard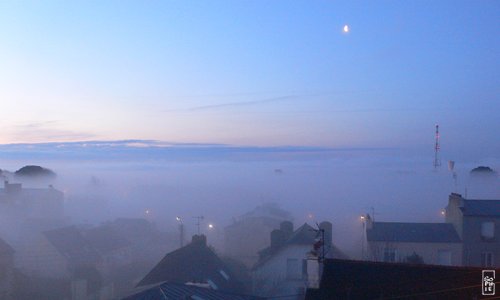 On clear cold mornings, there's sometimes a layer of fog above the harbour. The flat is first in the fog, then the layer thins down and the top of buildings and trees emerge above it.
Les matins froids d'hiver, il y a parfois une couche de brouillard au-dessus de la rade. L'appartement est tout d'abord dans le brouillard, puis la couche diminue et le haut des bâtiments et des arbres en émerge.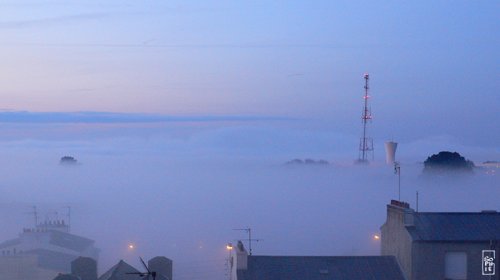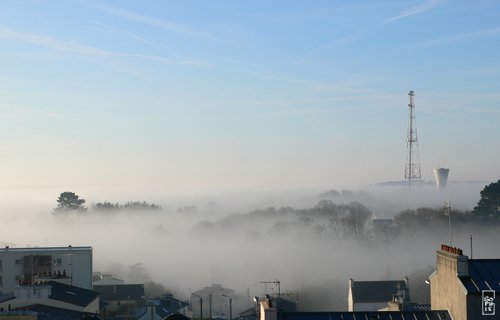 The sun going up dissolves the fog, but a layer of mist sometimes lingers above the colder harbour waters until midday. Ships in the harbour sound foghorns and the scenery is majestic.
Le soleil qui monte dissout le brouillard, mais une couche de brume reste parfois au-dessus des eaux froides de la rade jusqu'à midi. Les bateaux du port font sonner leurs cornes de brume et le paysage est majestueux.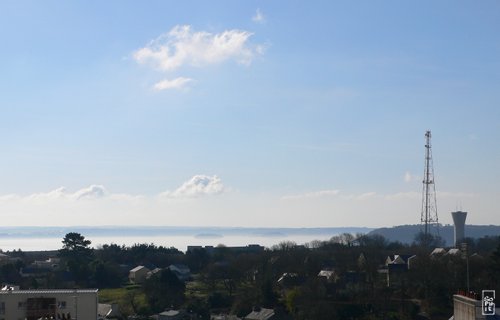 Brest, Finistère, France—02/2009