Layer of fog
Couche de brouillard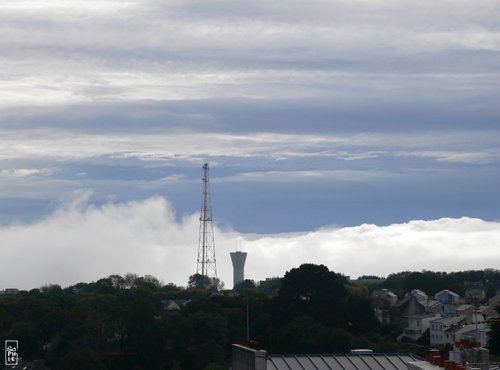 As the fog retreats from the land, it lingers above the Goulet and is lit by the sun, in contrast with the blue-grey clouds.
Le brouillard se lève sur terre, mais reste au-dessus du Goulet et est illuminé par le soleil, contrastant avec les nuages bleu-gris.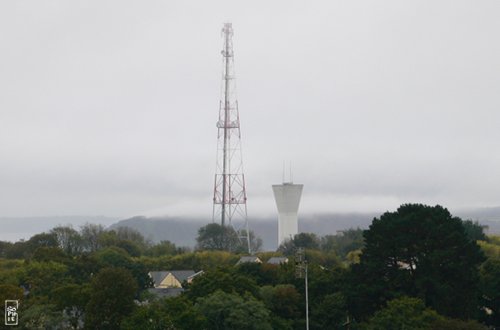 On another day, the fog was perched above the Espagnols head, on the other side of the Goulet.
Un autre jour, le brouillard est resté perché sur la pointe des Espagnols, de l'autre côté du Goulet.
Brest, Finistère, France—10/2009