Cylinders of the Cornish engines
Cylindres des machines de Cornouailles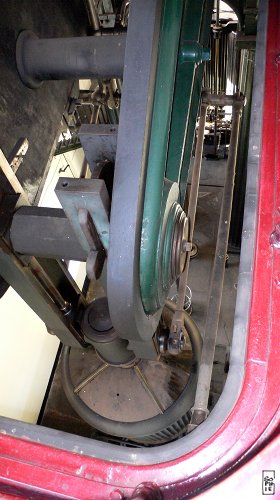 The value in inches (″) is the diameter of the steam cylinder. One stroke pumped 2142 litres of water for the 90″ engine, 3255 litres for the 100″ engine. The engines went from 6 to 12 strokes per minute.
La valeur en pouces (″) est le diamètre du cylindre sous pression. Un temps pompait 2142 litres d'eau pour la machine de 90″, et 3255 litres pour la machine de 100″. Les machines faisaient de 6 à 12 temps par minute.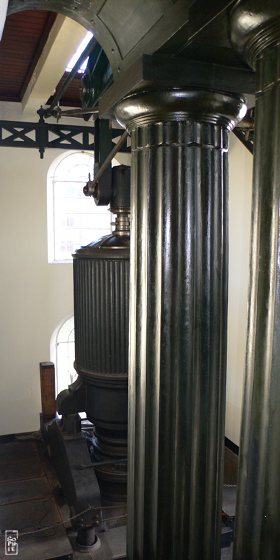 Kew Bridge Steam Museum website.
Site du Kew Bridge Steam Museum.
Kew Bridge Steam Museum, London, United-Kingdom—03/2009