Easton & Amos engine
Machine de
Easton

&

Amos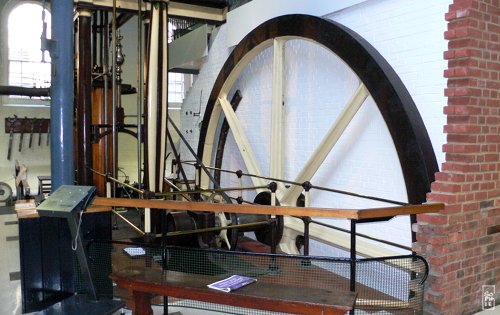 Built in 1863, the Easton & Amos engine produces a rotation movement through a crank attached to its beam. The energy is stored in a 5.5 m wide flywheel. This engine was simpler to maintain than the Cornish ones, but more complicated to build.
Construite en 1863, la machine de Easton & Amos produit un mouvement de rotation grâce à une manivelle attachée à son levier. L'énergie est stockée dans un volant d'inertie de 5.5 m de diamètre. Cette machine était plus simple à entretenir que les celles de Cornouailles, mais plus compliquées à construire.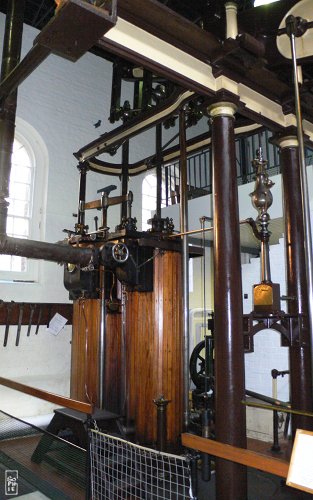 Kew Bridge Steam Museum website.
Site du Kew Bridge Steam Museum.
Kew Bridge Steam Museum, London, United-Kingdom—03/2009