Waddon engine
Machine de
Waddon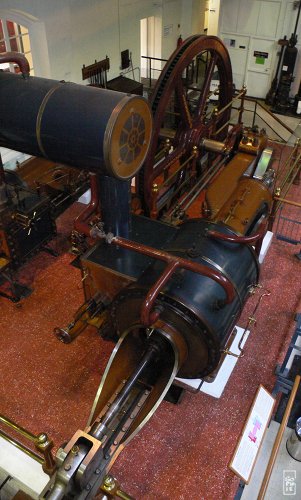 Built by James Simpson & Co in 1910, the Waddon engine is a double expansion engine, with a receiver high above, linking the high and low pressure cylinders situated on each side of the 4.8 m wide flywheel. This engine drove two sets of pumps, one to pump water, the other a force pump. It was situated at the Waddon pumping station, in Surrey.
Construite par James Simpson & Co en 1910, la machine de Waddon est une machine à double expansion, avec un réservoir au-dessus, qui relie les cylindres à haute et basse pression situés de part et d'autre du volant d'inertie de 4.8 m de diamètre. Cette machine alimentait deux groupes de pompes, l'un pour pomper de l'eau, le second étant une prise de force. Elle était située dans la station de pompage de Waddon, dans le Surrey.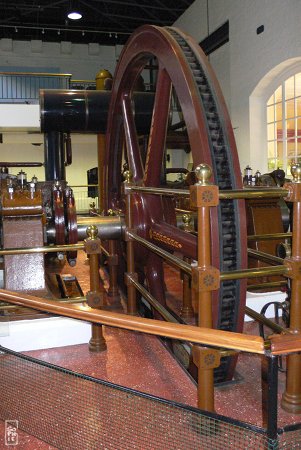 This engine reminds me a lot of the steam engine featured in the anime Steamboy.
Cette machine me fait beaucoup penser à la machine à vapeur du dessin animé Steamboy.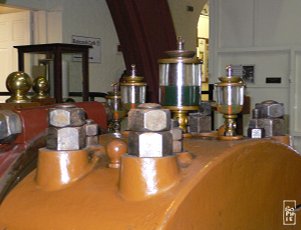 Kew Bridge Steam Museum website.
Site du Kew Bridge Steam Museum.
Kew Bridge Steam Museum, London, United-Kingdom—03/2009