Triple expansion engine
Machine à triple expansion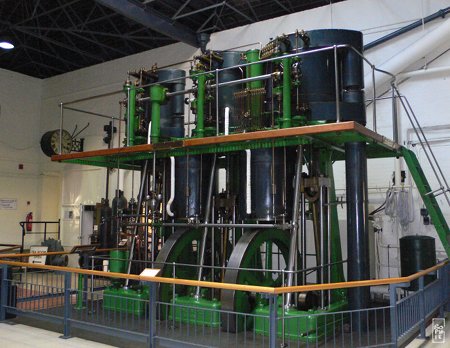 Built in 1910, the triple expansion engine shows the evolution of steam engines, a transition towards internal combustion engines.
Construite en 1910, la machine à triple expansion montre l'évolution des machines à vapeur, la transition vers les moteurs à combustion interne.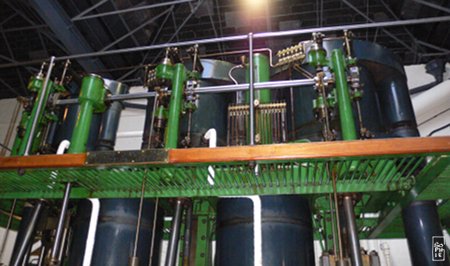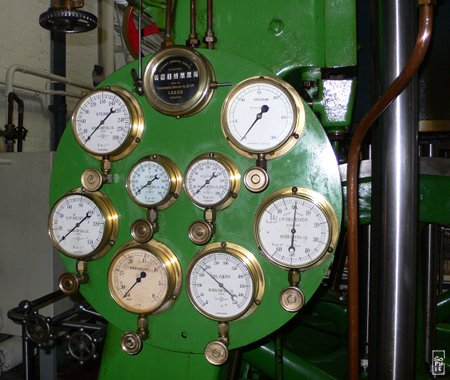 The engine's control panel has evolved to include pressure displays for various parts of the machine.
Le panneau de contrôle de la machine a évolué et comprend des afficheurs de pression pour diverses parties du moteur.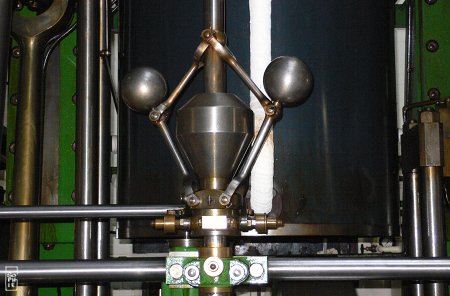 The admission of steam this part of the engine is controlled by a centrifugal governor.
L'admission de la vapeur dans cette pièce de la machine est contrôlée par un régulateur à boules.
Kew Bridge Steam Museum website.
Site du Kew Bridge Steam Museum.
Kew Bridge Steam Museum, London, United-Kingdom—03/2009