Sanderlings
Bécasseaux sanderling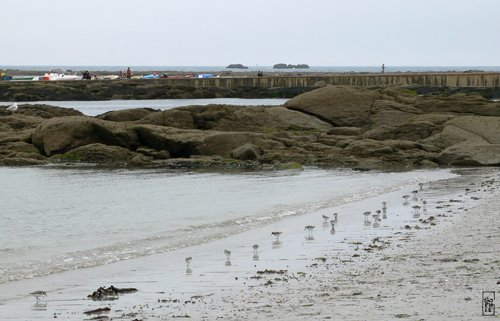 Moving dots lining the water edge… They are sanderling waders looking for food. When the waves lap too much at their feet they fly or run up the beach.
Des points qui bougent le long de l'eau… Ce sont des bécasseaux sanderling à la recherche de nourriture. Quand les vagues leur chatouillent trop fort les pieds, ils s'envolent ou courent vers le haut de la plage.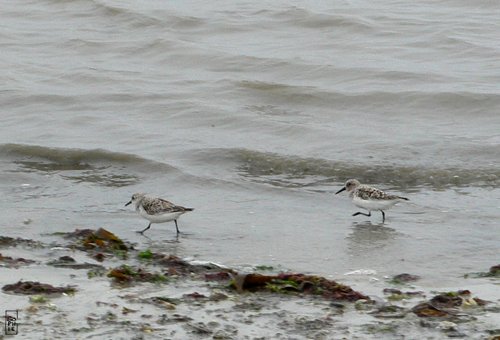 Loctudy, Finistère, France—05/2007