Young swallows
Jeunes hirondelles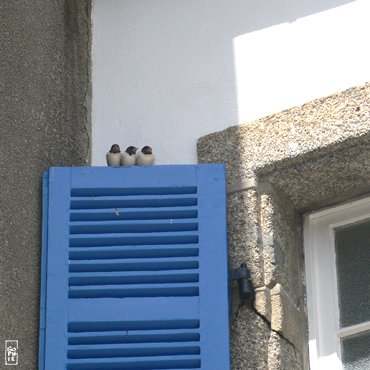 These three young barn swallows have just left their nest above a small street in Le Conquet. They are resting on a typical Breton blue shutter waiting for their parents to bring them food, which they do in a flash, choosing one baby each time.
Ces trois jeunes hirondelles rustiques viennent tout juste de quitter leur nid au-dessus d'une petite rue du Conquet. Elles se reposent sur un volet bleu Breton typique, en attendant que leurs parents leur amènent à manger, ce qu'ils font en un éclair, en choisissant un bébé à chaque passage.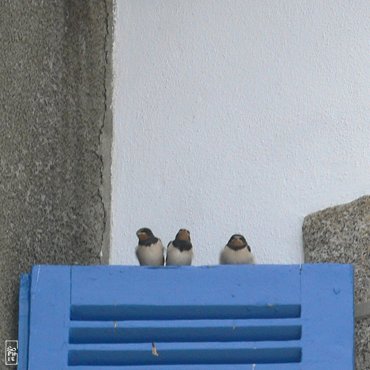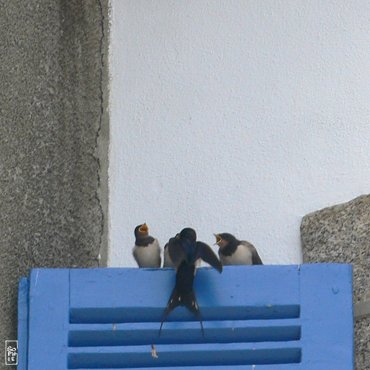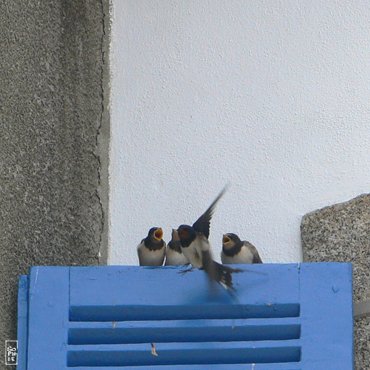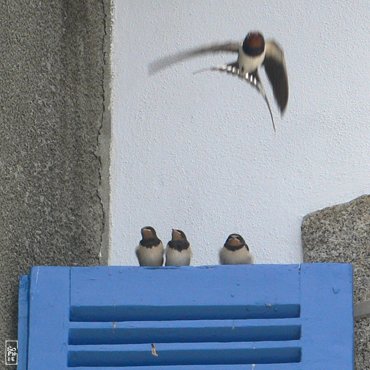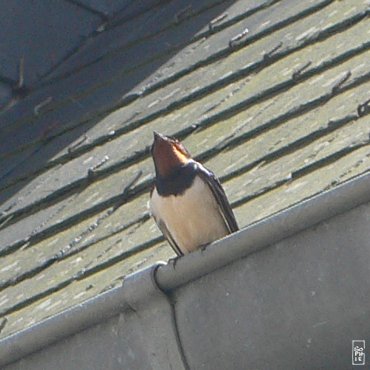 A few houses further along the street, an adult rests on a gutter and displays its orange throat.
Quelques maisons plus loin, un adulte se repose sur une gouttière, laissant voir sa gorge orange.
Le Conquet, Finistère, France—06/2007