Lizards
Lézards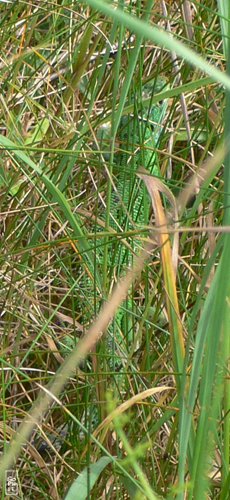 A green lizard is very well camouflaged among the grass on the cliffs of Crozon.
Le mimétisme du lézard vert est parfait parmi les herbes des falaises de Crozon.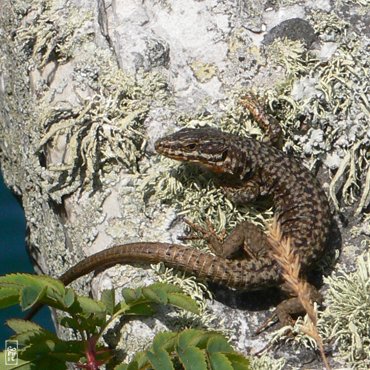 The brown lizard is quite visible on white rock above the water, but blends very well among dry grass.
Le lézard marron est lui plutôt visible sur les rochers blancs au-dessus de l'eau, mais se fond mieux dans les herbes sèches.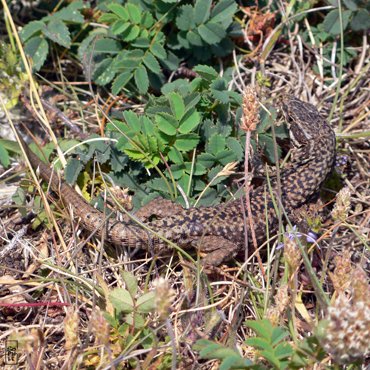 Crozon, Finistère, France—06/2008