Goby & anemone
Gobie & anémone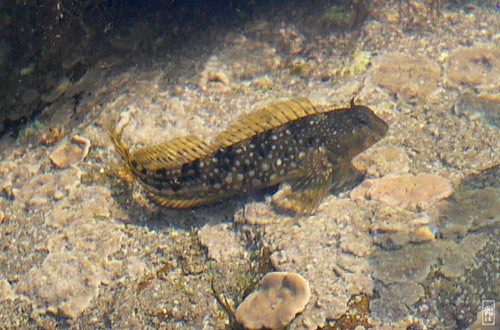 A goby resting on its pectoral fins on the rock. It wasn't more than 3cm long.
Un gobie posé sur ses nageoires pectorales sur le rocher. Il ne faisait pas plus de 3cm de long.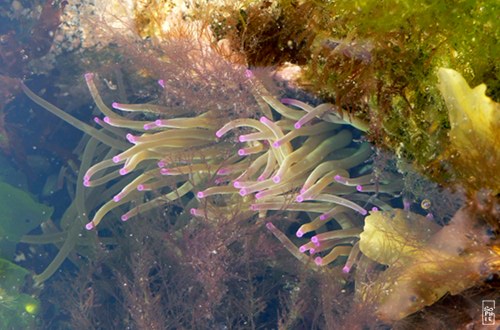 Among seaweed of various colours, a green sea anemone displays rather surprising pink dots on the extremities of its tentacles.
Parmi les algues de couleurs variées, une anémone de mer verte a des points roses assez surprenants à l'extrémité de chacune de ses tentacules.
Desktop wallpaper—Fond d'écran :
320×480480×320640×960960×640640×1136240×320240×400480×854540×960800×480480×800 1024×1024 640×480800×6001024×7681152×8641280×9601280×10241600×12001024×6001280×7681280×8001366×7681440×9001680×10501920×10801920×12002560×14402560×1600 2048×7682560×10243200×1200
Brest, Finistère, France—08/2010