The Thinker
Le Penseur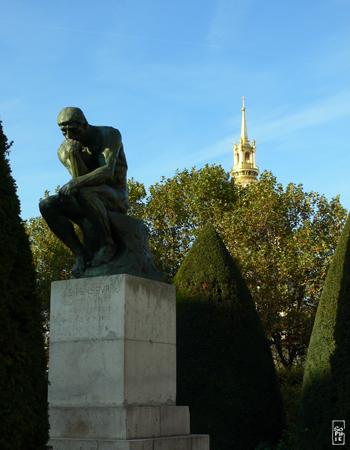 In the garden of the museum, one of the first sculptures you see is The Thinker, perched high among topiaries, with the Invalides golden dome in the back.
He is thinking but he also has a very muscular body.
Dans le jardin du musée, l'une des premières sculptures qu'on découvre est Le Penseur, perché haut au milieu des topiaires, avec le dôme doré des Invalides en arrière-plan.
Il pense mais il a aussi un corps très musclé.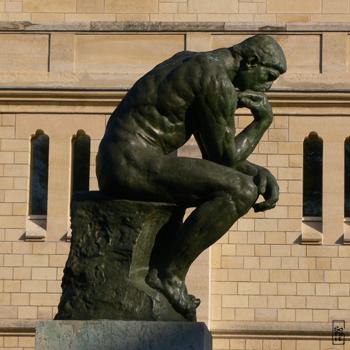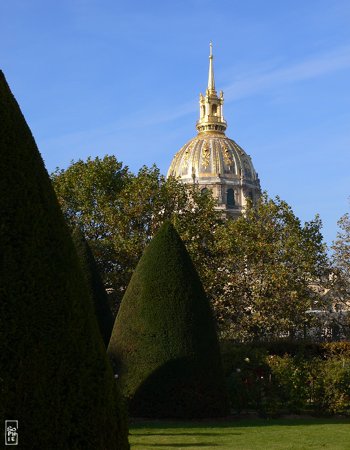 Musée Rodin, Paris, France—10/2008