Sculptures
Sculptures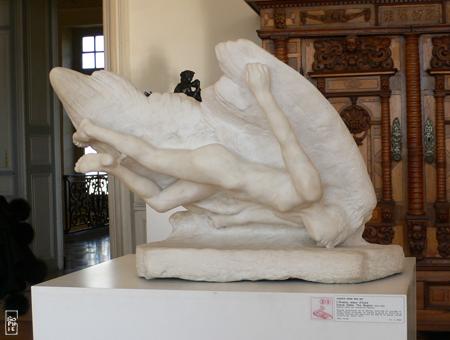 This winged character is entitled Icarus sister. The illusion, I like its balance and sense of foreboding. There's a mix of heaviness in the stone wings and lightness in the flight posture.
Ce personnage ailé est titré L'illusion, sœur d'Icare, j'aime son équilibre et la façon dont elle induit un pressentiment néfaste. Il y a un mélange de poids dans les ailes de pierre et de légèreté dans la posture de vol.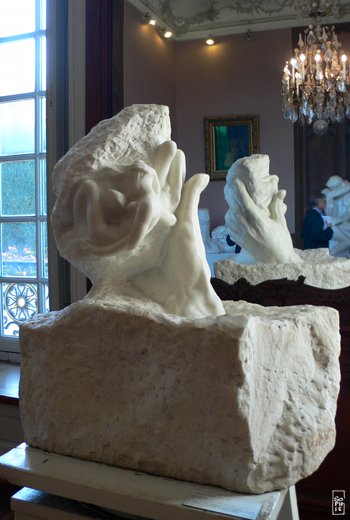 This second sculpture also features a mix of rough and sculpted stone. A hand (emerging from rough stone) holds a block of rough stone from which female bodies are emerging. It has cleverly been placed in front of a mirror so that we enjoy the delicate sculpture of the back of the hand.
Cette deuxième sculpture comprend aussi un mélange de pierre brute et sculptée. Une main (émergeant de la pierre brute) tient un bloc de pierre brute dont des corps féminins émergent. Elle a été placée devant un miroir pour qu'on puisse apprécier la sculpture délicate de l'arrière de la main.
Musée Rodin, Paris, France—10/2008