The Gates of Hell
La Porte de l'Enfer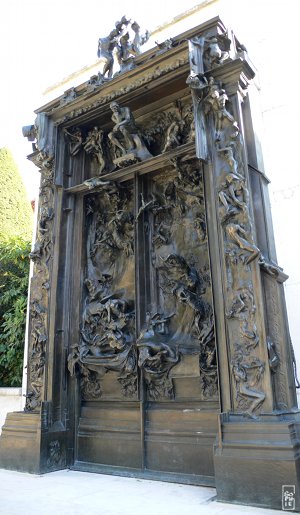 The Gates of Hell is a huge unfinished sculpture. The Thinker sits on top a big door full of small sculpted characters.
La Porte de l'Enfer est une grande sculpture jamais terminée. Le Penseur est assis au sommet d'une grande porte pleine de petits personnages sculptés.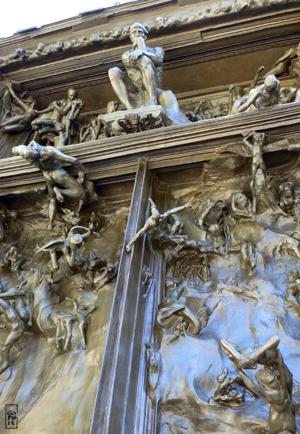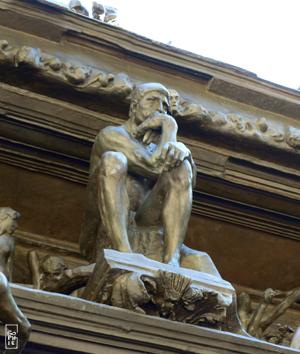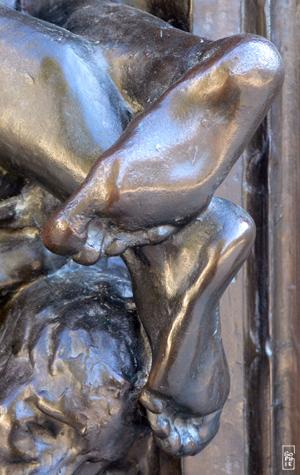 A detail of very beautiful feet catching the blue ambient light and adding it to their bronze glint.
Un détail de très beaux pieds qui attrapent la lumière ambiante bleue et l'ajoutent à leur reflet métallique.
Musée Rodin, Paris, France—10/2008