Sunset
Soleil couchant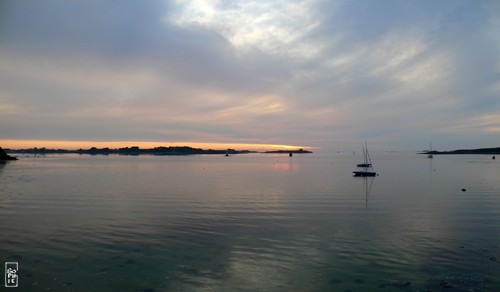 After a cloudy afternoon, the sun emerges from the clouds at the mouth of the Aber Wrac'h.
Après un après-midi nuageux, le soleil émerge des nuages à l'embouchure de l'Aber Wrac'h.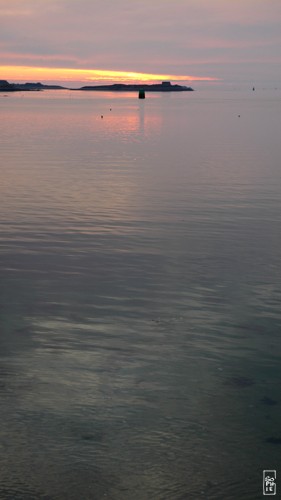 The sun sets behind fort Cézon and the landscape turns from blue and grey to grey and orange.
Le soleil se couche derrière fort Cézon et le paysage passe du bleu et gris au gris et orange.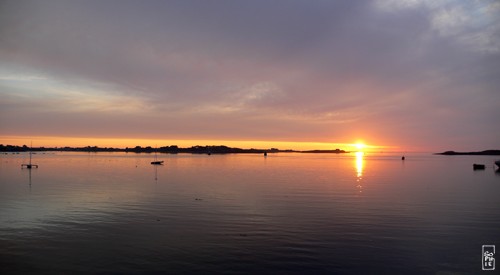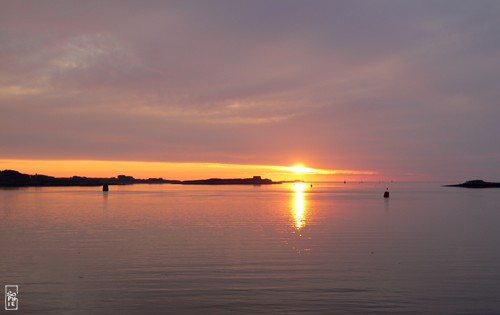 Aber Wrac'h, Finistère, France—07/2008