Great cairn of Barnenez
Grand cairn de Barnenez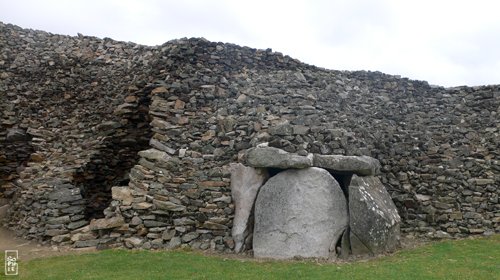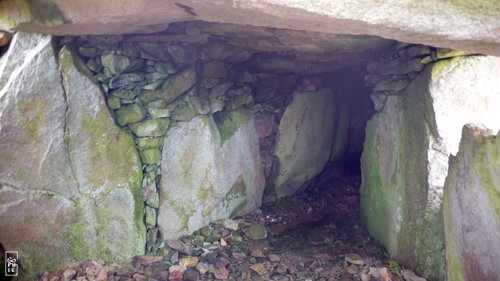 The destruction has created a kind of sliced view showing how the funerary chambers can either be dolmens or corbel vaults.
The dolmen chambers are both vertical and horizontal slabs creating a covered alley.
La destruction a créé une sorte de vue en coupe qui permet de se rendre compte comment les chambres funéraires peuvent être soit des dolmens ou des voûtes en encorbellement.
Les chambres en dolmen sont des plaques à la fois verticales et horizontales qui créent des allées couvertes.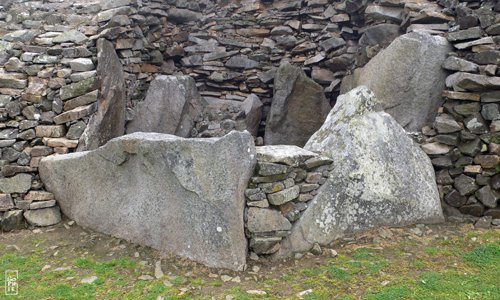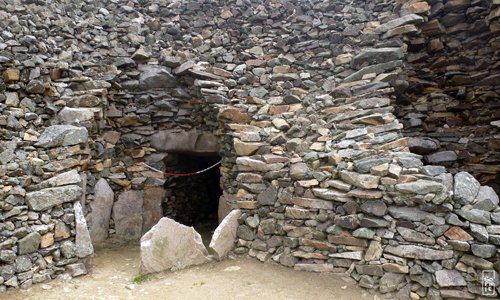 The corbel vaults are simply piled stones coming closer and closer towards the top.
Les voûtes en encorbellement sont simplement des pierres empilées de plus en plus proches vers le haut.
Plouezoc'h, Finistère, France—06/2007