Bergère de Domrémy

coming back at sunset
La
Bergère de Domrémy

rentre au coucher du soleil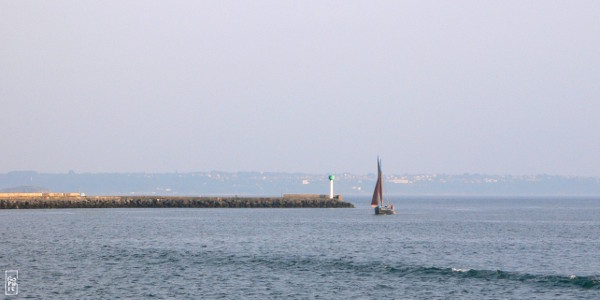 In July 2013, Bergère de Domrémy took part in the maerl festival in Pont-Callec (Plougastel). This festival celebrates how boats like her used to dredge for maerl, a coralline red algae used as an agricultural fertilizer. Maerl grows so slowly it is not considered a renewable resource, and dredging is now forbidden. The festival only happens every 4 years to demonstrate how this was done.
En Juillet 2013, la Bergère de Domrémy a participé au festival du maërl à Pont-Callec (Plougastel). Ce festival célèbre la façon dont les bateaux comme elle draguaient le maërl, une algue rouge calcifiée utilisée comme fertilisant agricole. Le maërl pousse si lentement qu'il n'est pas considéré comme une ressource renouvelable, et le dragage est désormais interdit. Ce festival n'a lieu que tous les 4 ans pour montrer la façon dont ce dragage se réalisait.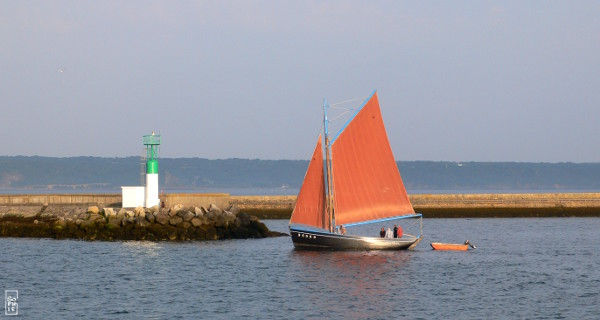 Desktop wallpaper—Fond d'écran :
320×480480×320640×960960×640640×1136240×320240×400480×854540×960800×480480×800720×12801024×10242048×2048640×480800×6001024×7681152×8641280×9601280×10241600×12001024×6001280×7681280×8001366×7681440×9001680×10501920×10801920×12002560×14402560×16002880×18002048×7682560×10243200×1200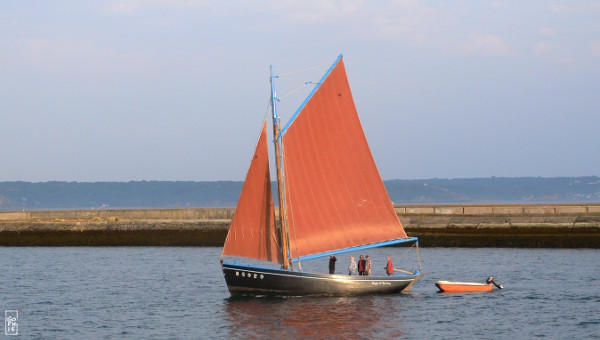 After participating in the event, Bergère de Domrémy came back to Brest harbour the next day at sunset. The sunlight glint on her hull is really good looking and the sunset enhances the red of her sails.
Après avoir participé à cet événement, la Bergère de Domrémy est rentrée au port de Brest le lendemain soir au coucher du soleil. L'éclat de lumière sur sa coque est vraiment très joli et le coucher du soleil souligne la couleur rouge de ses voiles.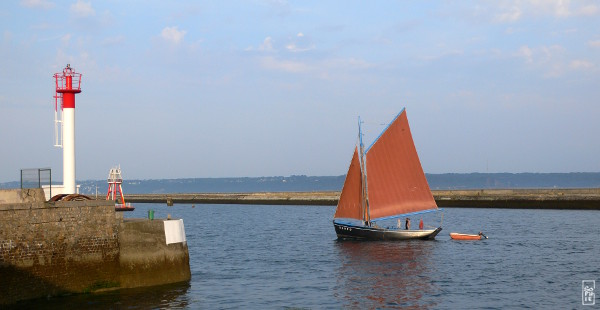 Bergère de Domrémy website.
Site de la Bergère de Domrémy.
Brest, Finistère, France—07/2013