Yawls
Yoles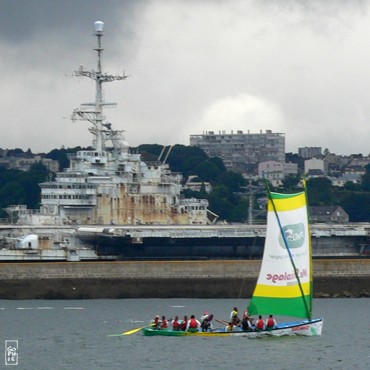 There were also mixed row and sail boats at the gathering, like the colourful Caribbean yawls, Le Phénomène and Le Phénomène 2, from Fort de France.
Il y avait aussi des bateaux mixtes à rames et voiles au rassemblement, comme les yoles rondes de Martinique, Le Phénomène et Le Phénomène 2, de Fort de France.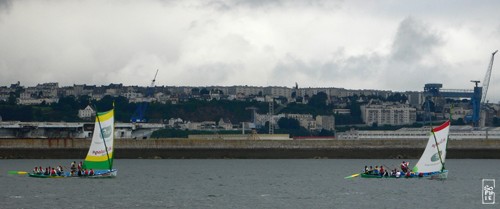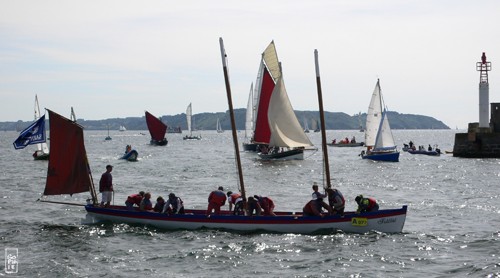 Several of the several yawls built for Brest 2000 as replicas of a 1796 boat came back in 2008. Above is Fidélité, from Coutances.
Plusieurs des yoles construites pour Brest 2000 comme répliques d'un bateau de 1796 sont revenues en 2008. Ci-dessus, Fidélité de Coutances.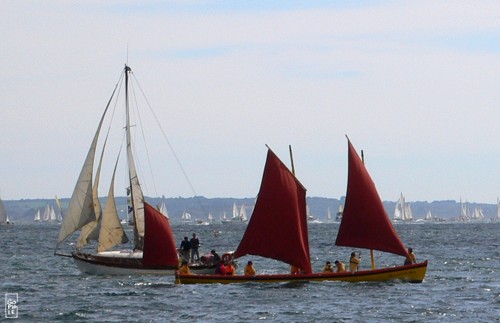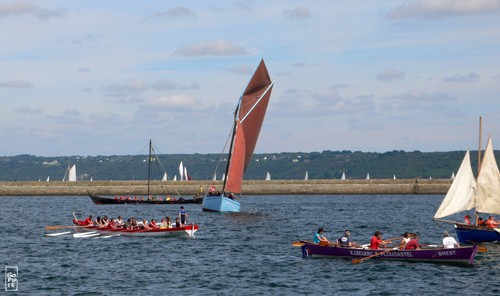 Brest, Finistère, France—07/2008