Cornouaille

fort
Fort de Cornouaille
Sailing in the Goulet is the best way to discover how the Cornouaille fort wraps around a head, allowing its now walled-up canon scuttles (at the top level) to aim at passing vessels for quite a while.
Naviguer dans le Goulet est la meilleure façon d'apprécier comment le fort de Cornouaille enveloppe une pointe, permettant à ses bouches de canon désormais murées (au niveau haut) de viser les navires qui passent pendant assez longtemps.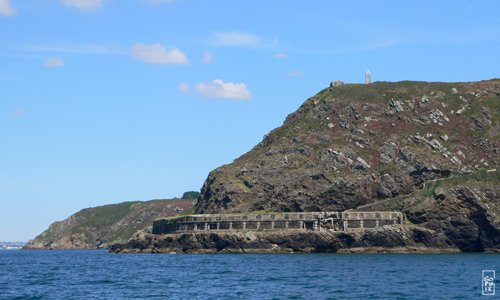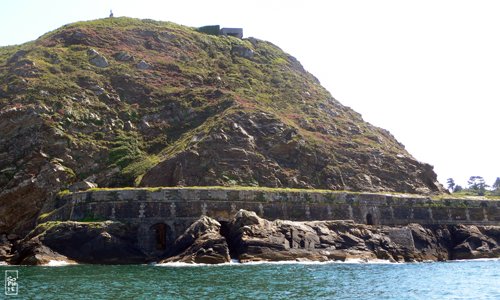 Those who would have passed the first canons successfully were awaited by two bigger scuttles at sea level. Surprise!
Ceux qui auraient réussi à passer les premiers canons avec succès étaient attendus par deux plus grosses batteries au niveau de la mer. Surprise !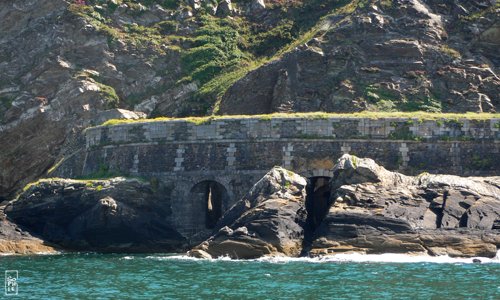 Roscanvel, Finistère, France—08/2007