Dinan

castle outlook
Vue du château de Dinan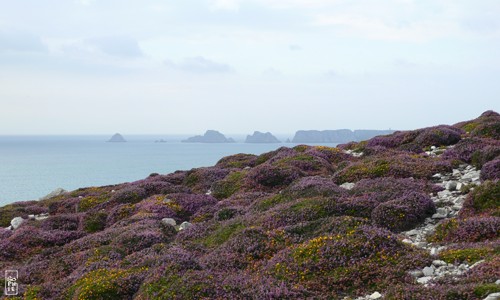 From the heather-lined top of the cliff above Dinan castle, the view to the northwest shows the Tas de Pois rocks.
Du sommet de la falaise couverte de bruyère au-dessus du Château de Dinan, la vue vers le nord-ouest donne sur les rochers des Tas de Pois.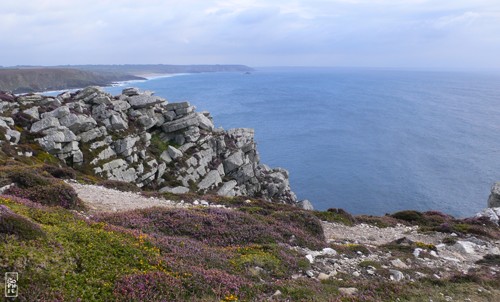 Towards the south, the coast alternates between small heads and coves until the Chèvre head.
Vers le sud, la côte alterne de petites pointes et criques jusqu'au cap de la Chèvre.
Crozon, Finistère, France—08/2007