Sailing in
Aber
Benoît
Navigation dans l'
Aber

Benoît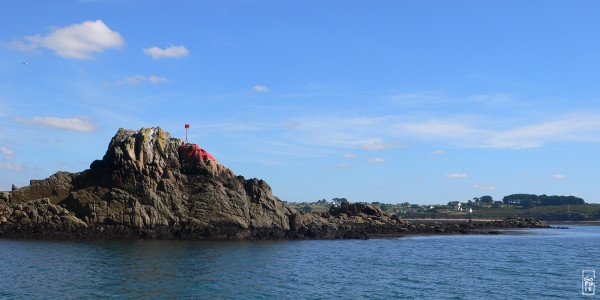 On a beautiful autumn afternoon, we sailed from Aber Wrac'h to Aber Benoît with Alidade voile. The entrance of Aber Benoît is marked with not very conspicuous marks, one consists of red paint on a rock with a tiny cylinder on top. You can indeed sail close to the rock, the channel is quite deep here.
Par une belle après-midi de printemps, nous avons navigué de l'Aber Wrac'h à l'Aber Benoît avec Alidade voile. L'entrée de l'Aber Benoît est marquée de manière assez discrète, une marque consiste en de la peinture rouge et un petit cylindre au sommet d'un rocher. On peut effectivement naviguer très près du rocher, le chenal est profond à cet endroit.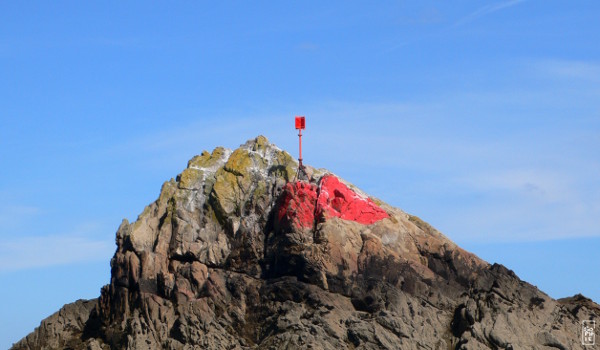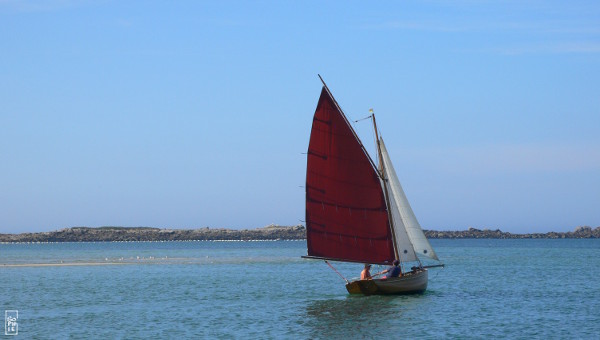 Whereas on the other side of the eastern channel, you should beware of sand banks. We met a beautiful little cutter sailing out of the Aber.
There is a big isolated danger mark on a rock, but it feels a little weird as there are many other rocks all around, this one is not so isolated!
De l'autre côté du chenal est, on doit par contre se méfier des bancs de sable. Nous avons rencontré un joli petit cotre qui sortait de l'Aber.
Il y a une grande marque de danger isolé sur un rocher, mais c'est un peu bizarre parce qu'il y a plein d'autres rochers dans les environs, il n'est pas si isolé que ça !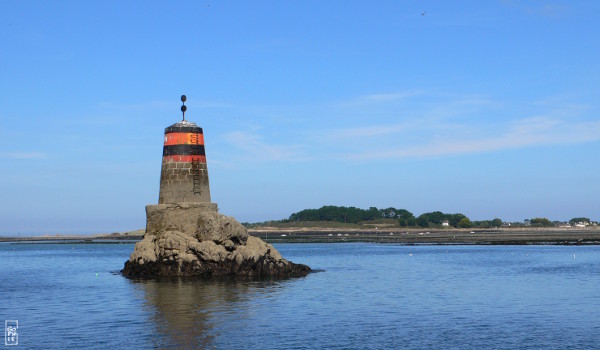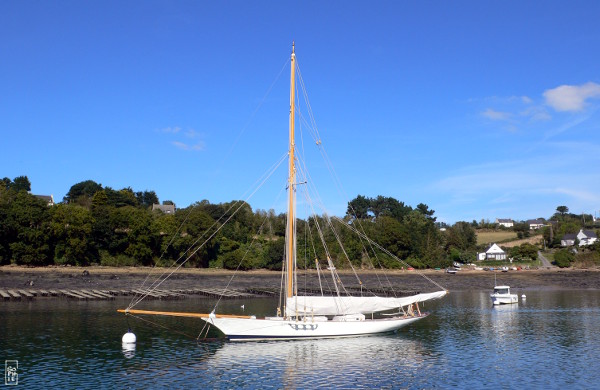 Inside the Aber, there are moorings and one of the boats is special, a very fine classic yacht!
Dans l'Aber on trouve des mouillages et l'un des bateaux est spécial, un très beau yacht classique !
Alidade voile website.
Site de Alidade voile.
Saint-Pabu, Finistère, France—09/2012