Île Vierge

lighthouse seen from

Lilia
Phare de l'Île Vierge vu de Lilia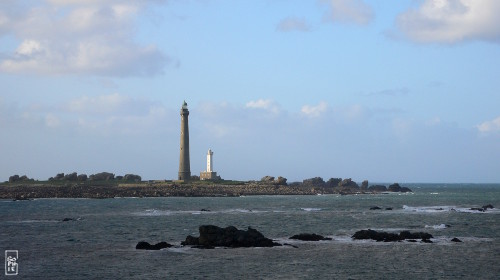 Starting walking on the shore track from Pors Guen in Lilia, you get a view of the île Vierge lighthouse from the east.
En marchant sur le sentier côtier en partant de Pors Guen à Lilia, on a une vue du phare de l'île Vierge vu de l'est.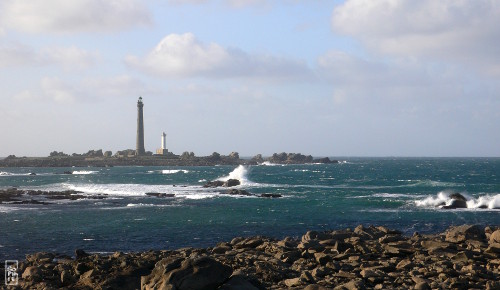 On a windy winter day, the sea is slightly choppy, and as soon as the sun gets out of the clouds, its colour goes from grey to blue-green (glaz in breton). The dark blue zones have seaweed on the bottom, the lighter green zones are above sand.
Par un jour d'hiver venteux, la mer est un peu agitée, et dès que le soleil sort de derrière les nuages, sa couleur passe du gris au bleu-vert (glaz en breton). Les zones bleu foncé sont des fonds couverts d'algues, les zones vert plus claires sont au-dessus du sable.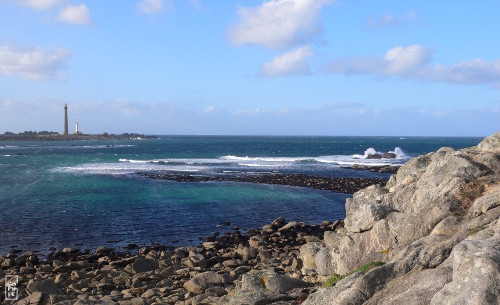 Plouguerneau, Finistère, France—12/2011