Coastal track in
Lilia
Sentier côtier à Lilia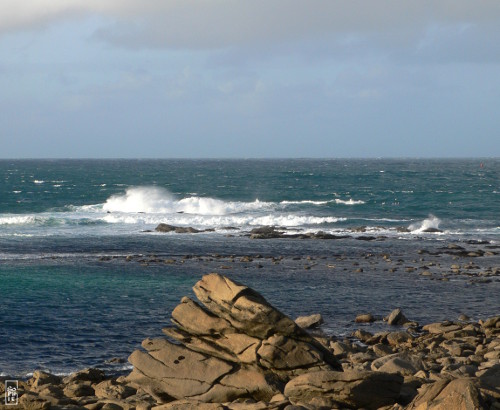 The sea goes on splashing spray on offshore rocks, behind a pyramid-shaped block that looks as if it has been sliced through a few times.
La mer continue à s'écraser et à écumer sur les rochers au large, derrière un bloc en forme de pyramide dont on dirait qu'on l'a découpé plusieurs fois.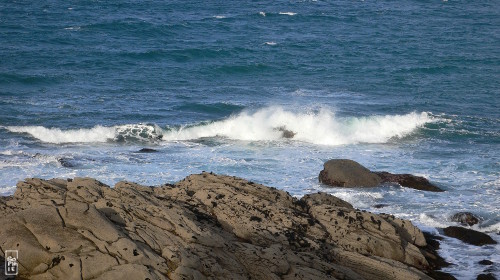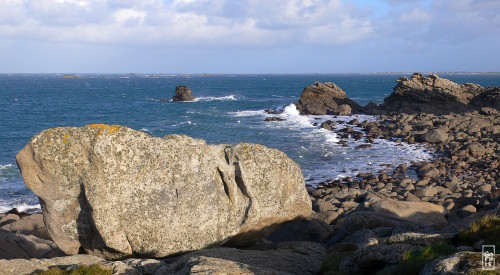 Before turning back, we reach a beach with big smooth stones that looks very much like the one I shot 2 years before.
Avant de faire demi-tour, on arrive à une plage avec de gros galets qui ressemble beaucoup à celle que j'ai photographiée 2 ans plus tôt.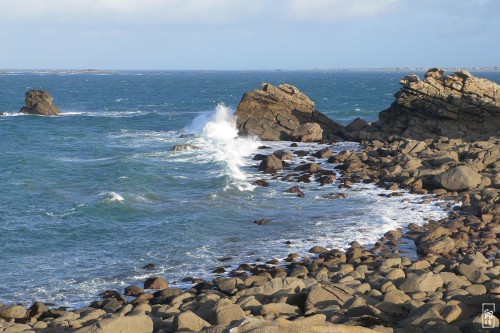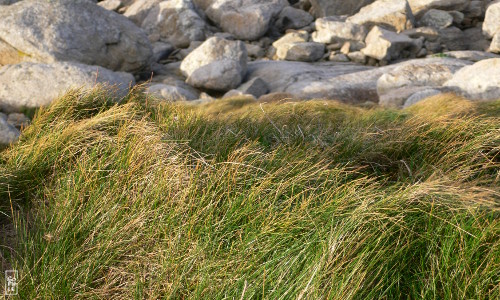 The grass along the track is short and thick, shaped by the wind, gives under your feet like a luxurious carpet would, but it's quite fragile and tracks are marked so that people don't trample everywhere.
L'herbe le long du sentier est courte et épaisse, mise en forme par le vent, et s'enfonce sous les pieds comme un tapis de luxe, mais elle est assez fragile et les sentiers sont délimités pour que les gens ne piétinent pas partout.
Plouguerneau, Finistère, France—12/2011