Rocks like a moai
Rochers comme un moaï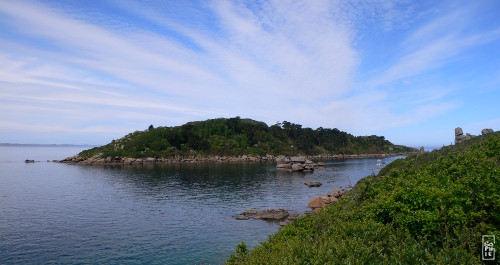 Walking towards Milliau island, I notice a rock jutting above the shoreline (on the right).
En marchant vers l'île Milliau, je remarque un rocher qui dépasse de la côte (à droite).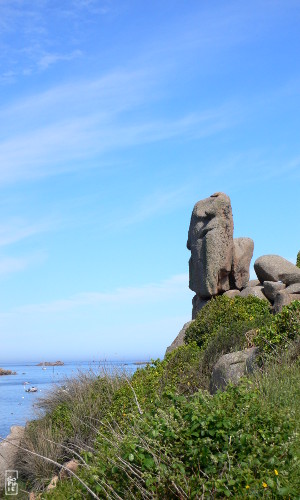 This is just a block of granite, quite remarkably vertical and single. It looks to me like a Rapa Nui (Easter island) moai, apart from the fact it hasn't got a face.
C'est juste un bloc de granit, mais assez remarquable par sa verticalité et son isolement. Je trouve qu'il ressemble à un moaï de Rapa Nui (Île de Pâques), sauf qu'il n'a pas de visage.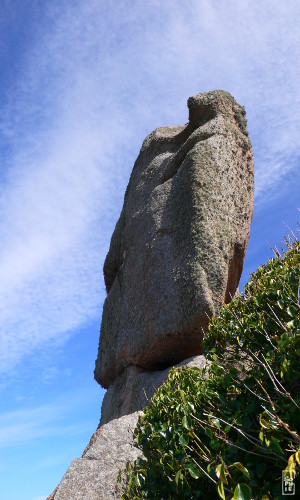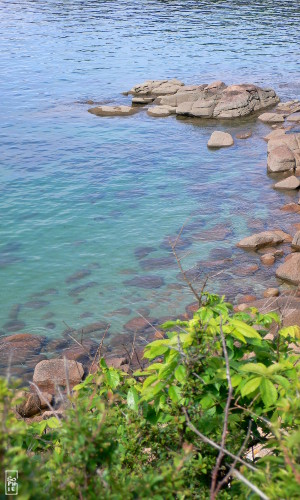 The sea water along the shore is very clear, between pink granite boulders.
Le long de la côte l'eau est très claire entre les blocs de granit rose.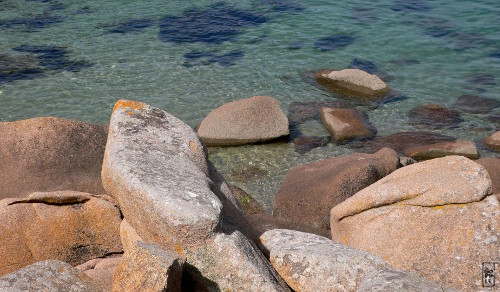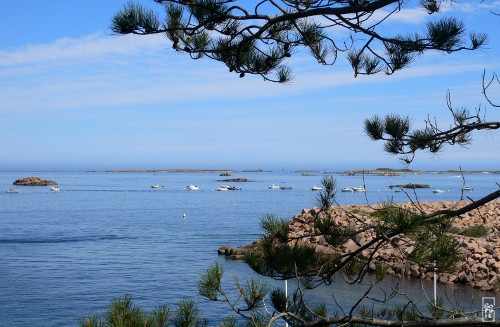 Trébeurden, Côtes-d'Armor, France—05/2012