Île-Grande
Île-Grande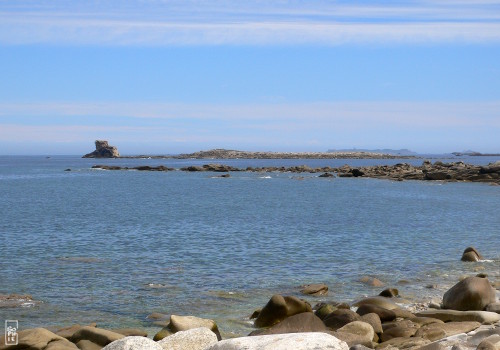 Île-Grande (big island) is linked to the continent by a bridge. It houses, among other things, a center for the French Ligue de Protection des Oiseaux (like the RSPB in the UK), with both a bird clinic and an exhibition center. The Sept-Îles bird reserve is close by.
L'Île-Grande est liée au continent par un pont. Elle abrite, entre autres, un centre pour la LPO (Ligue de Protection des Oiseaux), avec un centre de soin pour oiseaux et un espace d'exposition. La réserve ornithologique des Sept-Îles est toute proche.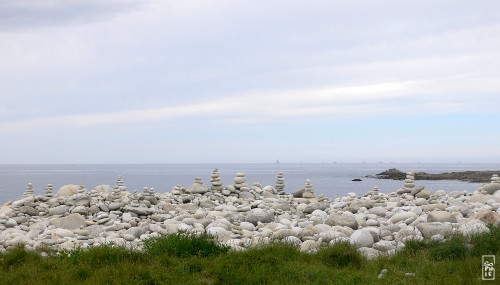 Visitors have picked among heaps of grey-white round stones on the shore and built piles, they look a little unstable but seem to withhold the wind. One vertical round stone looks like a big egg.
Les visiteurs ont sélectionné des galets parmi les tas de grosses pierres sur la côte pour faire des piles, elles ont l'air en équilibre instable mais résistent au vent. Un galet vertical ressemble à un œuf.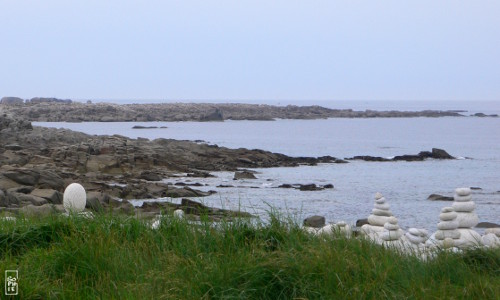 Trébeurden, Côtes-d'Armor, France—05/2012