Southern coast of
Groix

island
Côte sud de l'île de Groix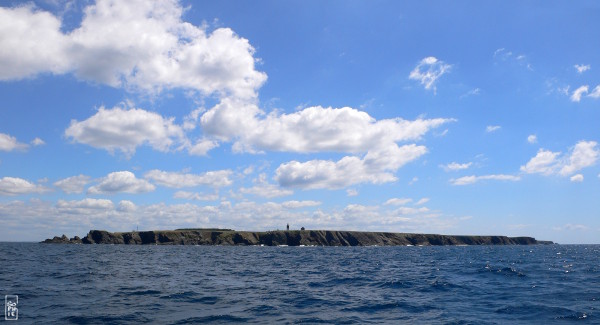 While sailing from Brest to Le Crouesty, we passed along the southern coast of Groix island, south of the town of Lorient. This coast is quite rugged on its western side, facing prevailing winds and storms.
It is signaled by the Pen-Men lighthouse, peeking above the coast as we sail along pretty close.
En naviguant de Brest au Crouesty, nous avons longé la côte sud de l'île de Groix, au sud de la ville de Lorient. Cette côte est plutôt rude du côté ouest, qui fait face aux vents dominants et aux tempêtes.
Elle est signalée par le phare de Pen-Men, qui pointe au-dessus de la côte comme nous naviguons plutôt près de celle-ci.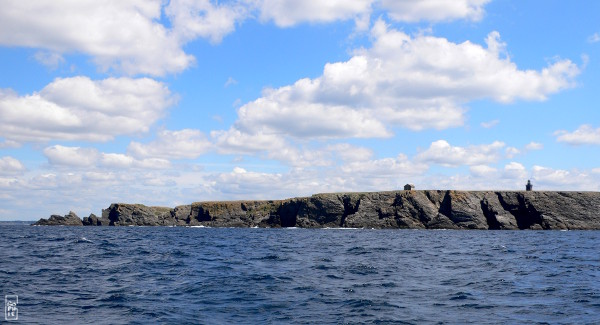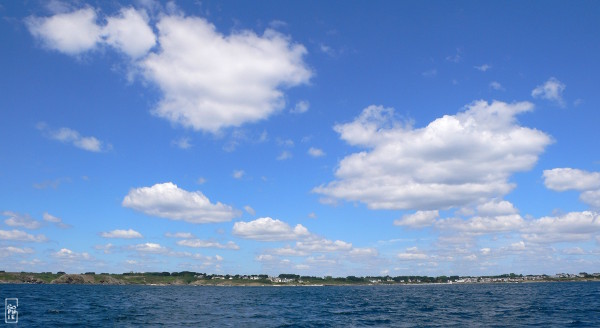 As we get east the coast becomes lower, greener and more inhabited, under a lovely summer sky with little white cumulus clouds in streets.
En avançant vers l'est la côte devient plus basse, plus verte et plus habitée, sous un joli ciel d'été aux petits cumulus en rues.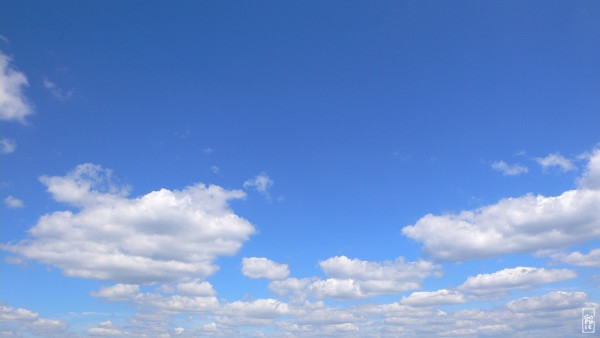 The easternmost head of the island is called Pointe des Chats (cats head), marked by a lighthouse.
La pointe la plus à l'est de l'île est appelée la Pointe des Chats, marquée par un phare.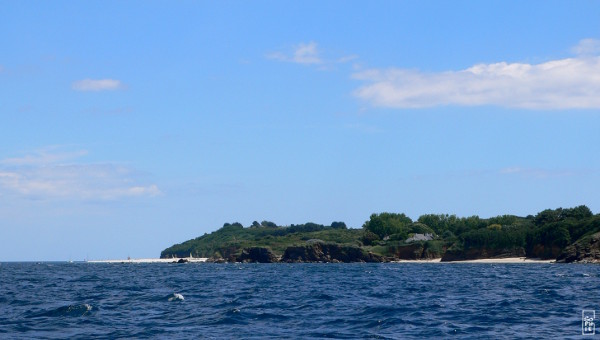 On the northwest coast, the Plage des Grands Sables beach (left) is famous for being convex: the sand is pushed and accumulated by two converging currents and builds up out to sea, advancing from the cliff.
Sur la côte nord-ouest, la Plage des Grands Sables (à gauche) est connue pour être convexe : le sable est poussé et accumulé par deux courants convergents et s'entasse vers la mer, avançant par rapport à la falaise.
Groix, Morbihan, France—07/2014