Port-Lay

harbour
Port-Lay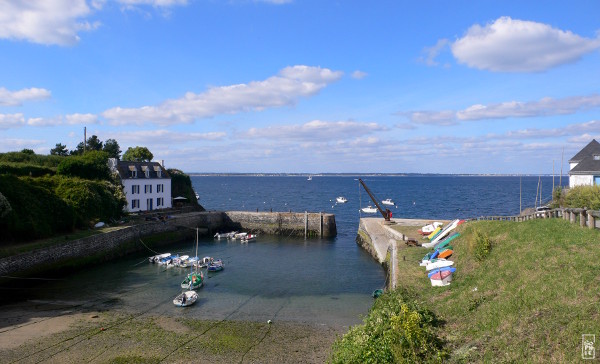 We had time for a short walk on Groix island, and discovered the tiny harbour called Port-Lay. It is facing north and the mainland, and is situated in a small valley closed by a sea wall with a small opening. It claims to be the smallest harbour in Europe.
Nous avons eu le temps de faire une courte balade sur Groix, et avons découvert le tout petit port de Port-Lay. Il fait face au nord et au continent, et est situé dans une petite vallée fermée par une digue avec une petite ouverture. C'est censé être le plus petit port d'Europe.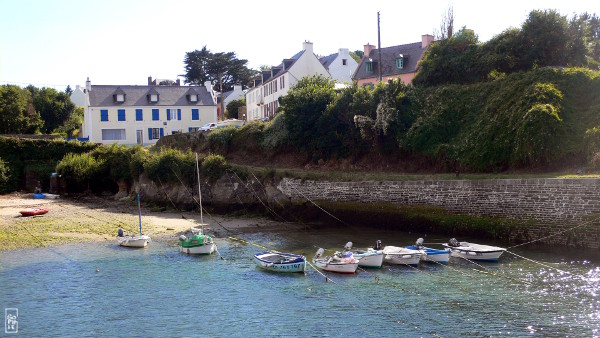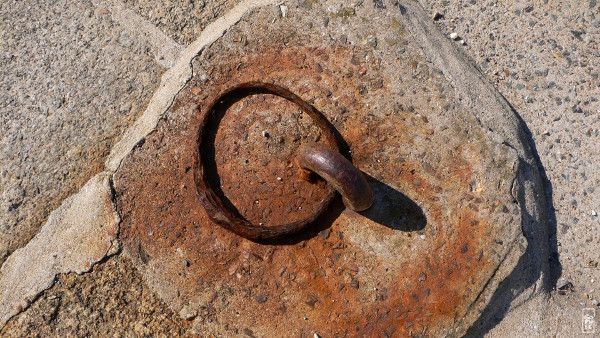 On the quay, a mooring ring is so diminished by wear and rust that it looks about to break.
Sur le quai, un cercle d'amarrage est tellement affiné par l'usure et la rouille qu'il a l'air près à casser.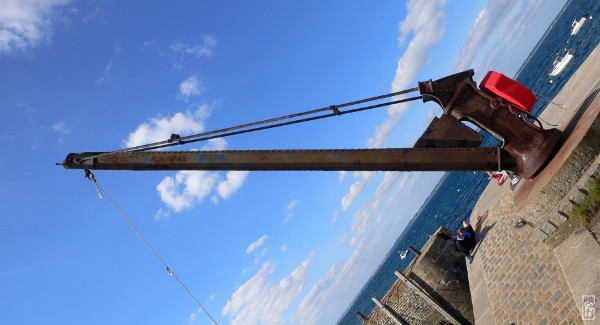 Next to the entrance of the harbour, a rusty crane awaits small ships to unload.
Près de l'entrée du port, une grue rouillée attend de petits bateaux à décharger.
Groix, Morbihan, France—07/2014