Houat

island evening
Soirée sur l'île d'
Houat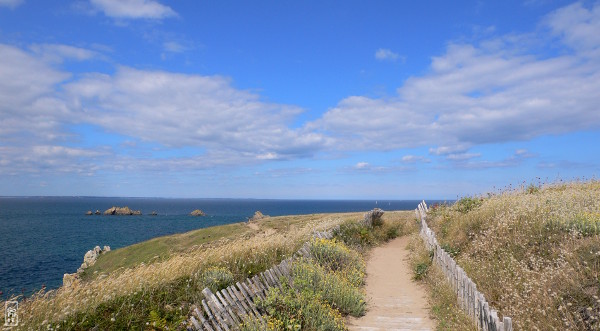 We walk on the coastal track of Houat, on the eastern side, which is sandier than the rocky southwestern coast. The colours of the sky, sea and vegetation are a very nice combination.
On marche le long du sentier côtier de Houat, du côté est, qui est plus sablonneux que la côte rocheuse au sud-ouest. Les couleurs du ciel, de la mer et de la végétation font une très jolie palette.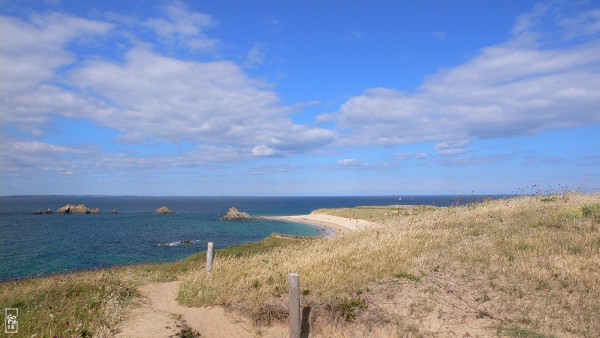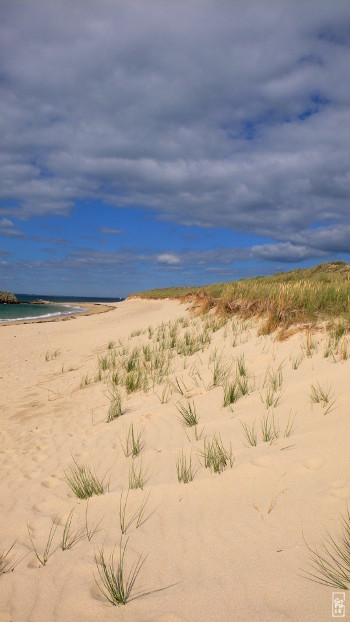 As we start walking on the Treac'h ar Goured beach, the sky becomes overcast, the evening light makes for a beautifully strong contrast between the sand and sky.
Quand nous commençons à marcher sur la plage de Treac'h ar Goured, le ciel se couvre, et la lumière du soir crée un superbe fort contraste entre le sable et le ciel.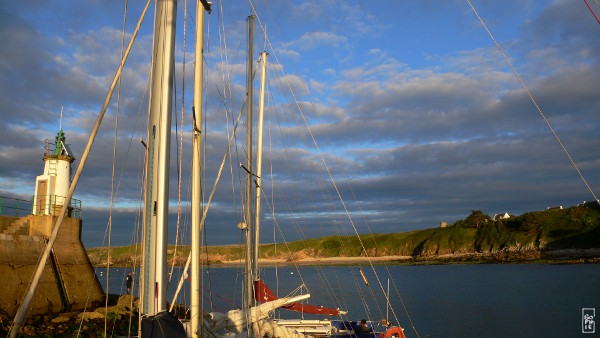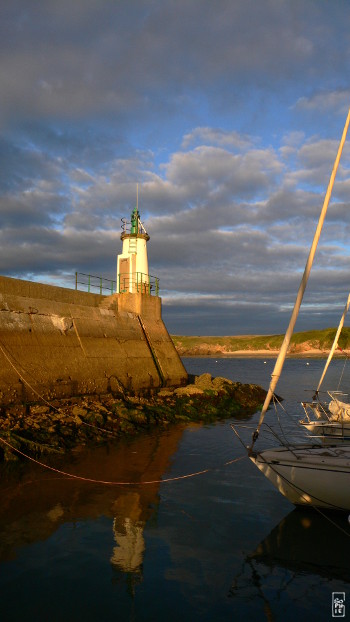 As we get back to Saint-Gildas harbour, the tide is out and the sun is setting, its light shining on the harbour wall and entrance light.
Quand nous rentrons au port de Saint-Gildas, le soleil est en train de se coucher, illuminant la digue et le feu d'entrée du port.
Houat, Morbihan, France—07/2014