Houat

island vegetation
Végétation de l'île d'
Houat
While walking on the shore of Houat, I notice pink dots among the dune vegetation. These are round-headed garlic, a nice colour against blue sky.
En marchant sur la côte de l'île d'Houat, je remarque des points roses parmi la végétation des dunes. Ce sont des ails à tête ronde, une jolie couleur sur fond de ciel bleu.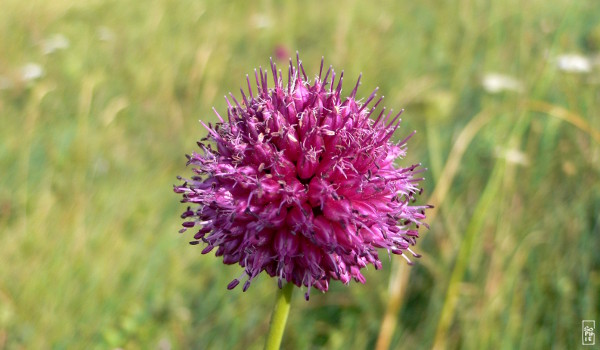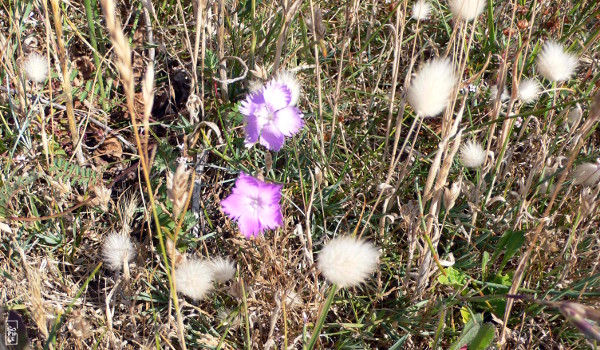 There are also nice pink flowers among white fluffy flowers that look like bunnytail.
Il y a aussi de jolies fleurs roses parmi des fleurs blanches duveteuses qui ressemblent à des lagures ovales.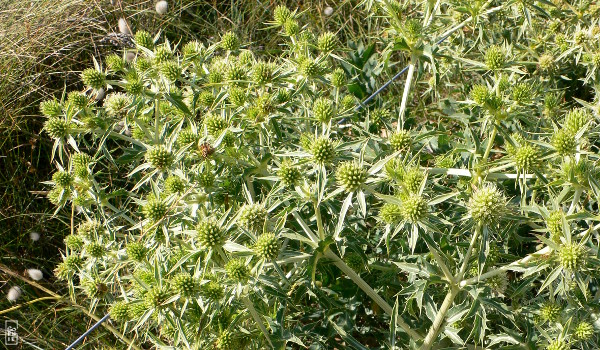 I also find 2 kinds of eryngium plants, the green field eryngo and the blueish sea holly.
Je trouve aussi 2 plantes du genre eryngium, le panicaut champêtre (vert) et le panicaut maritime (bleuté).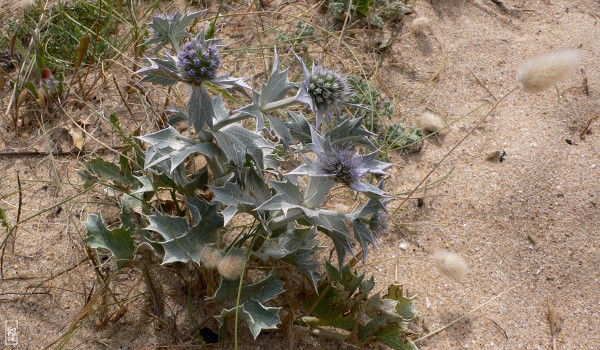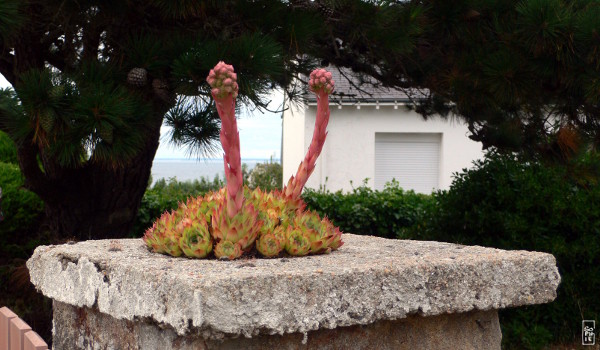 As we walk back to the harbour through the village, I spot a funny-looking houseleek. With 2 flowers, it looks like the antennas and the top of the head of an alien sitting on a wall.
En passant dans le village pour rentrer au port, je trouve une joubarbe rigolote. Avec 2 fleurs, elle ressemble aux antennes et au dessus de la tête d'un extra-terreste posé sur un mur.
Houat, Morbihan, France—07/2014