Houat

island
Île d'
Houat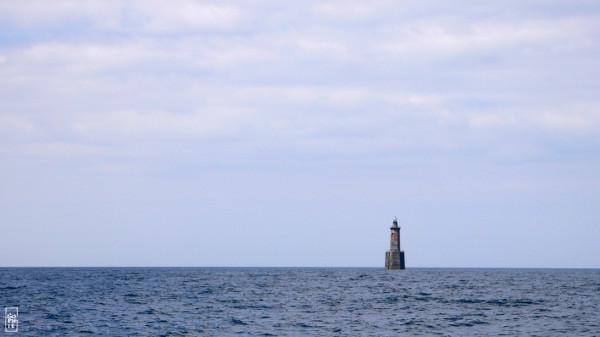 After leaving Groix island, we sail along Birvideaux lighthouse, marking a dangerous plateau. Its construction was the longest in France, lasting 54 years from first foundations in 1880 to completion of the lantern in 1934. Later we see Houat island ahead of us.
Après avoir quitté l'île de Groix, nous naviguons les long du phare des Birvideaux, qui marque un plateau dangereux. Sa construction a été la plus longue de France, durant 54 ans des premières fondations en 1880 à la pose de la lanterne en 1934. Puis nous voyons l'île d'Houat devant nous.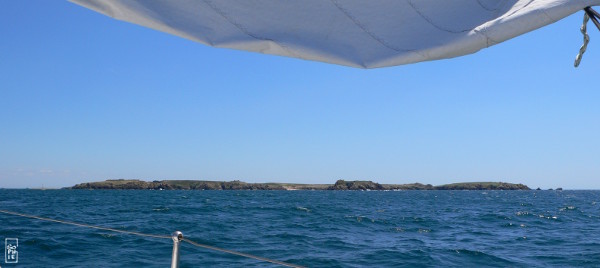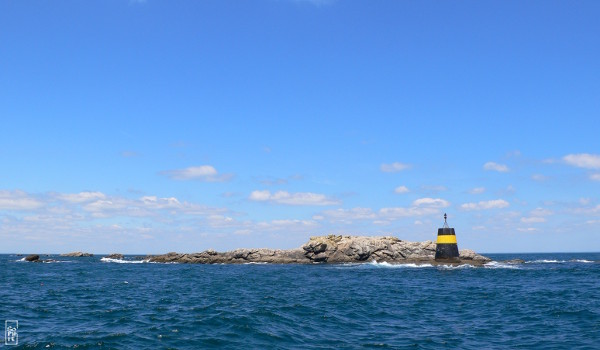 We decide to get to Houat island through Beniguet passage on the west, a little narrow but clearly marked and easy to take in good weather. We arrive and moor in Saint-Gildas harbour.
Nous décidons d'arriver à Houat par le passage de Beniguet à l'ouest, un peu étroit mais très bien marqué et facile à prendre par beau temps. Nous arrivons et nous amarrons au port de Saint-Gildas.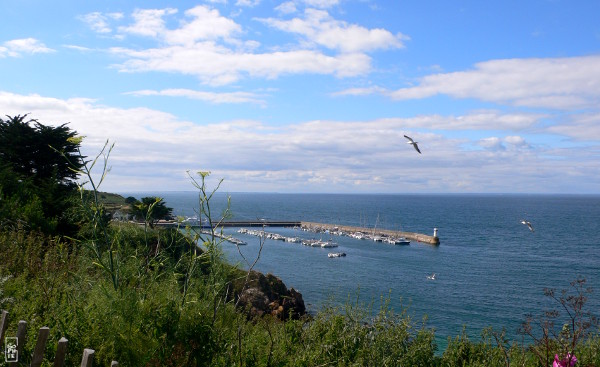 After settling in Saint-Gildas harbour, we take a walk on the eastern shore of the island, enjoying its beautiful landscapes.
Après nous être installés à Saint-Gildas, nous faisons une balade sur la côte est de l'île, en profitant de ses superbes paysages.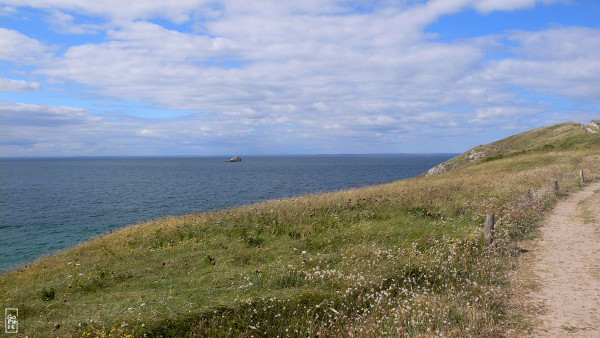 Houat, Morbihan, France—07/2014