Pen Hir

head
Pointe de
Pen Hir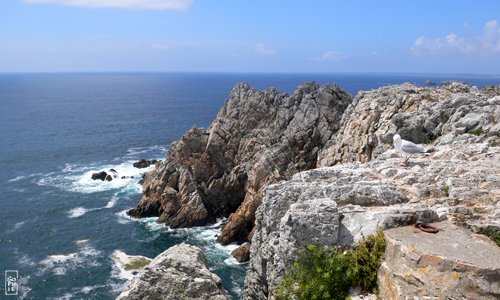 The Pen Hir head is a light granite cliff 70m above sea level. Storms rage on it, but when the weather is nice, it gives a wide view from the Raz head to the Iroise sea islands.
La pointe de Pen Hir est une falaise de granit clair à 70m au-dessus du niveau de la mer. Les tempêtes s'y fracassent, mais par beau temps, elle donne une large vue de la pointe du Raz aux îles de la mer d'Iroise.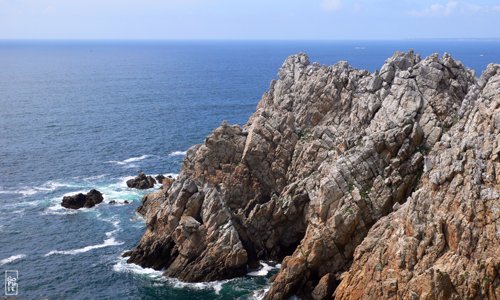 Its cliffs are also appreciated by climbers.
Ses falaises sont aussi appréciées des grimpeurs.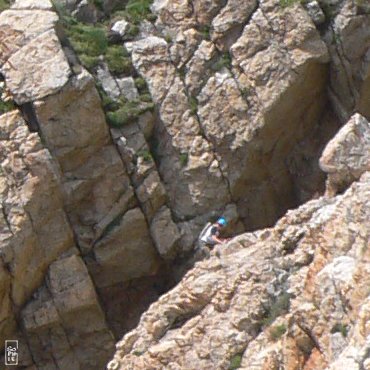 Crozon, Finistère, France—06/2008